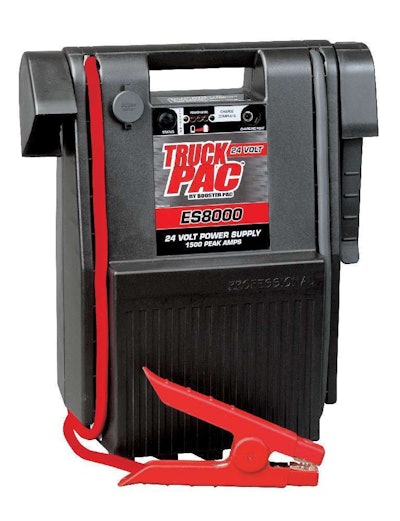 Clore Automotive offers Truck Pac's ES8000, a 1,500-amp 24-volt jump starter with dual ES Series batteries designed for vehicle starting applications in fleet, industrial and agricultural operations.
The robust starter is designed to deliver high output current, extended cranking power and numerous jumps per charge. It features extra-long heavy-duty cables for flexible positioning, industrial-grade Hot Jaw clamps for maximum power transfer to the vehicle, a rugged impact-resistant case, automatic charging and a battery-status LED.
Clore also offers the Solar HT1224 12/24V mobile commercial jump starter. For more information, go to www.cloreautomotive.com.