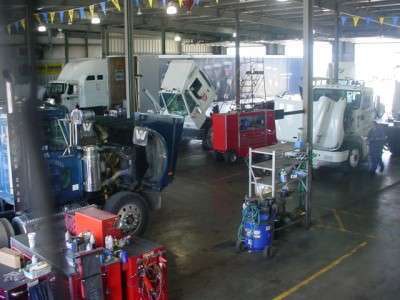 Velociti, Inc. announced that it is expanding its technology deployment services to include post installation support and maintenance service of aftermarket transportation technologies.
To date, Velociti has focused on transportation technology installation and implementation. The latest offering streamlines the management and maintenance of the growing number of aftermarket technology deployments in trucking operations, the company says.
Velociti serves as an extension of a fleet's maintenance department that focuses on technology to include maintaining an inventory of replacement components, staging and configuring components and managing integrations with other enterprise management systems.
"Fleets know that effective maintenance of their assets can improve productivity, efficiency and lower costs," said Deryk Powell, president of Velociti, Inc. "Using an expert to support the rapidly growing number of transportation technologies in fleet operations such as on-board communications, telematics and tracking systems, as well as facility-based information management solutions, means that company technicians can focus on keeping today's complex equipment operating properly."
Velociti has post-installation support service experts that are trained to troubleshoot and resolve technology system issues remotely by phone as well as on site. Velociti says it also works regularly with dozens of technology providers on behalf of fleet customers, and can bring them online to help resolve issues quickly and effectively.
The new support offering from Velociti is provided as a simple and easy-to-budget service for a monthly per vehicle fee. The service is managed through Velogic, Velociti's web-based project management portal, where fleets can track the status of support cases in real time through live reports and dashboards.