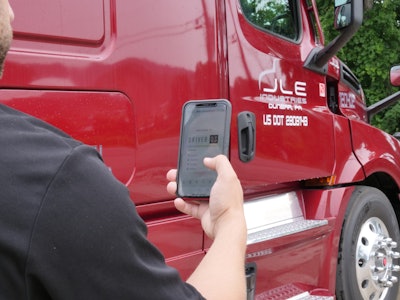 CCJ Innovators profiles carriers and fleets that have found innovative ways to overcome trucking's challenges. If you know a carrier that has displayed innovation, contact CCJ Chief Editor Jason Cannon at jasoncannon@randallreilly.com or 800-633-5953.
Evan Pohaski and a team of investment partners in 2014 started a flatbed carrier in Pittsburgh. Besides purchasing new trucks and trailers, the fledgling JLE Industries acquired fleet management technology from established vendors in the industry.
From the start, leadership was focused on how to set the company apart.
To that end, in 2015 a decision to develop a proprietary software platform was made to help load planners and managers better serve the needs of drivers. Conceptually, the software would give users all the information and tools they needed to collaborate with drivers to maximize their productivity and earnings. And it could be found all in one place.
CCJ first recognized JLE Industries as an Innovator in 2018 for developing a system, DriverOS, that has evolved into a full enterprise resource planning (ERP) system for making decisions and streamlining workflows in load planning, dispatch, safety, fleet maintenance and other areas.
In the first quarter of 2021, JLE made a significant update to DriverOS by adding a mobile app loaded with features to decentralize load planning. These decisions are now in the hands of drivers who, at JLE, are called "professional flatbed talent."
The platform gives company drivers and owner-operators their best individual load options by accounting for preferences, goals for earnings, home time, work habits and more. Drivers at JLE now have more control, compensation and connectivity than they could find anywhere else in the trucking industry, Pohaski said.
"The model we are transforming is an analog, forced dispatched model where the commercial vehicle operator has less to say in the sequence," Pohaski said. "We consider our drivers as true partners in the success of our company and of our clients."
Creating alignment
JLE Industries is one of the fastest-growing flatbed transportation providers in North America. Since 2014 its revenues have gone from zero to what Pohaski estimates this year will end at upwards of $120 million. JLE is on target to increase revenue by 120% year-over-year.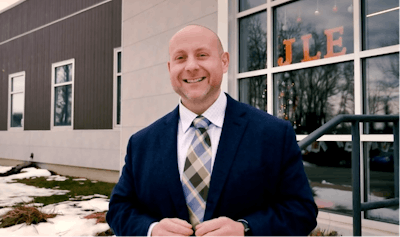 Outside of technology, a recent change at JLE Industries was to displace its legacy driver pay model that used a per-mile structure. The company now uses a percentage pay model where company drivers earn 27% of linehaul revenue on loads, plus accessorial charges. Contractors make 75% of linehaul revenue.
The company today has a fleet of more than 400 power units split 55% to 45% of owner-operators and company drivers, respectively. All of JLE's contractors are in the company's lease purchase program and pull company trailers.
With the new pay structure, professional flatbed talent earns the equivalent of $0.80 per mile – 30% more than the industry average for flatbed drivers, Pohaski said. Percentage pay works for the fast-growth company, he noted, by creating alignment between the company's revenue goals and driver income.
"When drivers focus on revenue it forces our team to work harder," he said. "We put a hell of a lot of money in their paychecks."
Pohaski credits the pay model, new technology advancements and JLE's driver support structure for record low turnover during the past year. Its annualized turnover rate currently sits at 17% and JLE plans to keep it under 20% going forward.
Adding data science
At the start of 2021, JLE Industries brought two data scientists onboard to work closely with the company's technology team to develop unique features in DriverOS that understand individual driver preferences and work habits.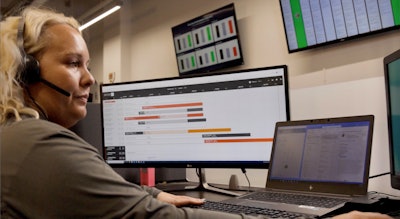 The data science is applied to the load selection process in ways that help drivers make decisions to maximize their earnings. The information is predictive and requires a much deeper level of analysis than filtering loads to show drivers which ones are closest or have the highest revenue per mile, explains Tim Tran, JLE's vice president of systems and technology.
Every driver has a profile in DriverOS to input preferences for home time, weekly pay and other items. DriverOS uses this profile data to best match loads to drivers based on their current location and predicted pay. The software looks ahead, hour-by-hour, at all different possibilities for load sequences and freight rates.
Drivers are typically given a choice of the top 3 or 5 loads, accompanied with an explanation of the recommendation. The mobile app shows drivers what loads they can or cannot do by accounting for hours-of-service constraints.
When drivers select a load, the technology predicts their route plan and gives recommendations for where to stop for breaks, fuel and equipment maintenance. "It takes out the guessing game," Tran said.
Another data element that DriverOS uses for matching loads comes from a survey that drivers receive after they complete loads. The app asks drivers to rate their satisfaction with the shipper, receiver and provide other feedback.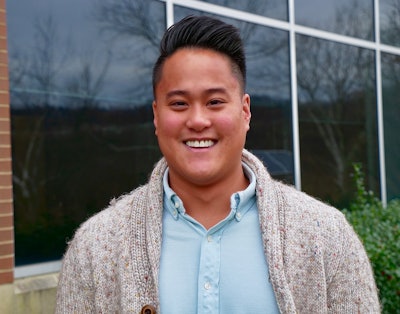 When drivers request loads within the app, DriverOS verifies that the selection is feasible with hours of service and other criteria. With one click a manager makes the final approval.
"The technology is not perfect — we're not Google yet — but hopefully we will be that smart at some time," Pohaski said.
Driver managers use many different tools in DriverOS to support drivers and collaborate on load decisions, Tran said. The status of all drivers is presented to managers on a Gantt chart to show the time spent empty, getting loaded, in transit, off duty and more.
DriverOS uses data science to predict the estimated time of arrival (ETA) for every load in the system based on individual driver habits such as average speed, when and for how long they stop for rest breaks, and more.
The planning technology has improved the efficiency of driver managers and helped JLE scale its business. With the technology, managers have doubled the number of drivers they supervise from about 20 to more than 40, Tran said.
Freight acquisition
From the start, JLE Industries has focused on creating a consolidated brand in the $200 billion flatbed market. With the most recent technology developments, the company can digitize freight transactions and operate at scale whether it uses its own equipment or third-party carriers.
At about the same time JLE released the mobile app, it started using a new Freight Aggregator system it developed to acquire and organize loads faster than its competition. The system has robotic process automation (RPA) tools that "turbocharge" the sales process, Pohaski said.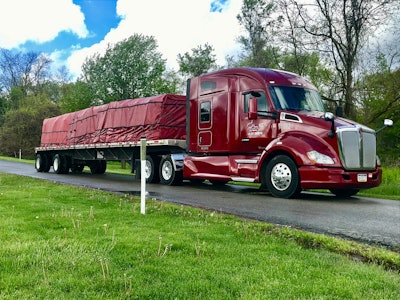 The technology automatically searches for load opportunities from customers and prospects by using electronic data interchange (EDI), application programming interfaces (APIs), and by scraping data from websites.
Using data science, and machine learning in particular, Freight Aggregator intelligently looks for and identifies load opportunities that fill holes in the company's network and creates more density, Pohaski said.
JLE has predictive models that understand customer shipping patterns and spot market rates. The models determine what load volumes they can expect each week (and day of the week) to give recommendations for which loads the company should grab based on where drivers are, or will be, positioned.
The freight brokerage or "asset light" side of JLE has benefitted from the technology as revenue for the division has grown 70% year-over-year. With the Freight Aggregator and DriverOS technology, Pohaski believes JLE will be doing significantly more business with independent contractors and third-party carriers.
On a higher level, Freight Aggregator is helping JLE maximize freight supply, which is a precursor to growing the fleet. The company has gained a much better understanding of where to place assets and from where to recruit driver talent.
Pohaski said JLE will soon be able to engage professional flatbed talent — both employees and owner-operator drivers — to bid on loads during the freight acquisition process. When made available in the app, this new feature will let drivers submit bids in a controlled environment by having visibility of market rates from Truckstop, DAT and JLE's internal data.
When this happens, Pohaski expects to see "participation in the load value decision at another level."
The evolution of technology in the transportation industry has created rate transparency for capacity in all modes, Pohaski said, and now JLE has technology to operate in a more transactional spot environment for flatbed freight. This is how supply chains are trending.
"This is an area where we can shine," he said, "because of our ability to not only organize information to make intelligent pricing decisions, but to strike fast and bid on the fly to secure freight in an automated manner."
The CCJ Innovators program is brought to you by Comdata, Freightliner Trucks, Omnitracs and EOX Vantage.