A round up of trucking's people news and headline makers for the week of June 6, 2021.
SEFL names new service center manager in Tennessee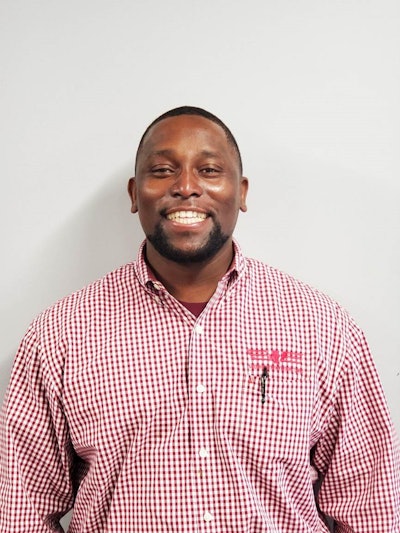 Southeastern Freight Lines (CCJ Top 250, No. 31) has named Chad Swann service center manager in Jackson, Tennessee.
With more than a decade of experience at Southeastern, Swann started his career at the Dallas service center in Texas as a freight handler. He has served in various leadership positions during his time with the company, including front line leadership and operations manager and, most recently, assistant service center manager in Memphis, Tennessee.
"Chad is known for his commitment to our company culture and Quality without Question service, and this is constantly reflected in his leadership style," said Seth Fetzer, regional vice president of operations for Southeastern Freight Lines. "He has a passion for leadership development, and an excellent track record in this regard. We look forward to bringing his passion and talent to the Jackson service center."
Swann, his wife, Telecia, and their three children will relocate to Jackson, Tennessee.
NationaLease honors regional tech winners
NationaLease, has named its regional winners of the 2021 NationaLease Tech Challenge written exam. Typically, the nine regional winners would go on to compete in the NationaLease hands-on Tech Challenge, in conjunction with the Maintenance Managers Meeting, to determine the top three placements. This year, due to continuing challenges around the COVID-19 pandemic, the hands-on portion of the Tech Challenge competition has been cancelled. This year the nine regional winners were based solely on the written exam scores.
The NationaLease Tech Challenge, now in its 11th year, recognizes member company technicians with the opportunity to compete in a series of events testing their maintenance knowledge and skills.
The 2021 NationaLease Tech Challenge Regional Winners are: Region 1: Keran Valji, VEL NationaLease; Region 2: Matt Dove, Aim NationaLease; Region 3: Jason Johnson, Bentley Truck Services, Inc., a NationaLease Member; Region 4: Brian Peters, Salem NationaLease; Region 5: David Petenzi, Autow NationaLease; Region 6: Dave Trader, Aim NationaLease; Region 7: Nathan Olson, GATR NationaLease; Region 8: Adam Mendoza, Transervice Leasing, a NationaLease Member; Region 9: John Norwood, Aim NationaLease.
Landstar honors top rookie and outstanding manager
Landstar (No. 9) has named Lance Cole as its 2020 Rookie of the Year. Landstar defines a rookie as an independent agent who is new to the Landstar network, but not necessarily new to the transportation industry.
"Lance's entrepreneurial spirit, experience, professionalism and determination as a new independent Landstar agent earned him the 2020 Rookie of the Year Award," said Landstar President and CEO Jim Gattoni. "In less than a year, Lance's freight agency has demonstrated outstanding growth, revenue performance and customer service excellence."
Cole's career in transportation logistics began more than two decades ago as a sales and operations professional at an independent trucking company in Oklahoma. As a leader in his field, Cole was responsible for the planning and development of the trucking company's flatbed division. Since joining the Landstar network in February 2020, Cole's agency, OKiE Logistics LLC, based in Tulsa, Oklahoma, has generated more than $3.4 million in Landstar revenue.
Landstar Rookie of the Year Award recipients must be part of Landstar for less than two years, demonstrate outstanding revenue performance, and encompass excellence in customer service. Nominees for the 2020 award opened an independent Landstar agency between July 1, 2019, and June 30, 2020.
Landstar Transportation Logistics Vice President of Trailer Management Matt Miller received the company's Outstanding Management Achievement Award.
"Matt Miller has played a critical role in developing the digital framework to enhance and automate company-controlled trailer assignment, utilization, tracking and maintenance processes," said Gattoni. "At the beginning of Matt's tenure, many of the trailer processes were manual. As the Landstar trailer count continued to grow, he proactively identified opportunities to build efficiencies to manage the growing fleet."
Since assuming his role in 2015, Miller has led the effort to increase the Landstar trailer fleet from 9,800 trailers to more than 13,000 company-controlled trailers. Under his direction and leadership, Landstar's trailer request process was digitized and includes a trailer yard management system at Landstar's U.S.-Mexico Logistics Center in Laredo, Texas. Most recently, Miller and his staff launched a trailer pool management system, designed and developed in 2020 for independent Landstar agents to provide timely and accurate information on trailer locations and specifications.
The Landstar Outstanding Management Achievement Award honors a Landstar employee who places the successes of Landstar's independent agents and business capacity owners (BCOs)* above all else. Award candidates are nominated by Landstar senior management based on their effective leadership, managerial skills, contributions to efficiency and productivity, and innovative and practical contributions toward Landstar's mission. Nominees for the award must have at least five years of continuous employment at a managerial level.