Trucking news and briefs for Wednesday, March 30, 2022:
FedEx founder will become Executive Chairman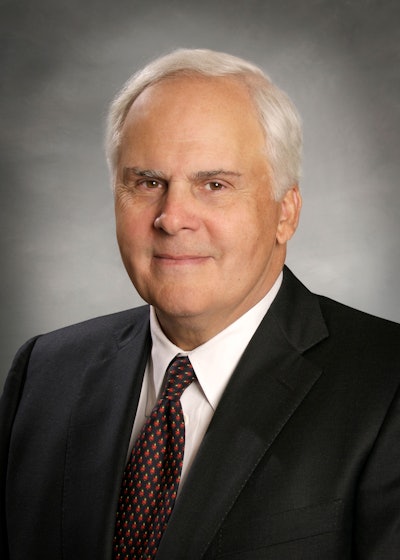 FedEx (CCJ Top 250, No. 1) President and Chief Operating Officer Raj Subramaniam will be promoted to President and CEO, replacing founder Fred Smith, who will become Executive Chairman effective June 1. 
In his role as Executive Chairman, Smith said he look forward to focusing on Board governance "as well as issues of global importance, including sustainability, innovation, and public policy."
"There is no bigger titan in trucking and transportation than Fred Smith," said American Trucking Associations President and CEO Chris Spear. "Over the course of five decades, Fred built FedEx from the ground up into one of the most iconic and innovative companies the world has ever known. His contributions have not only benefited our industry; they have helped transform our economy and forever changed the way we all live."
Subramaniam has more than 30 years of global experience across strategy and operations and has led the company through a period of tremendous growth. 
Subramaniam was elected to the FedEx Board of Directors in 2020 and will maintain his seat on the Board.
Prior to his role as President and Chief Operating Officer of FedEx Corp., Subramaniam was President and Chief Executive Officer of FedEx Express, the world's largest express transportation company. He also served as Executive Vice President and Chief Marketing and Communications Officer of FedEx Corp., where he was responsible for developing the corporate strategy.
In addition, he served as the President of FedEx Express in Canada and in several other management and marketing roles throughout Asia and the U.S. since he joined FedEx in 1991.
Old Dominion Freight adds capacity with seven new or expanded facilities
Old Dominion Freight Line (
CCJ
Top 250
, No. 10) has opened and/or expanded seven new service centers in strategic locations that the LTL carrier said reduces shipping time, enhances delivery flexibility and allows for increased capacity in key metropolitan areas.
Old Dominion's recent service center openings and expansions include:
Alliance, Texas – The latest Texas addition supports the Dallas-Fort Worth metro area. The new, 75-door facility is one of four Old Dominion service centers in the area, with a total of 587 doors among the facilities to support growing capacity needs. With 74 employees, the Alliance location services north Texas and South Oklahoma.
Byhalia, Miss. – The Byhalia service center is positioned just outside of Memphis, Tenn., a key distribution hub with easy access to major interstates, rail, and one of the largest air freight facilities in the world. This service center operates on 28.6 acres, with 102 doors and room for continued growth. Old Dominion hired 26 new employees to help serve Byhalia.
Clear Lake, Iowa – Located right at the crossroads of I-35 and Highway 18, the Clear Lake service center is a 32-door facility that sits on 9.5 acres. Strategically located between Des Moines and Minneapolis, the facility allows Old Dominion to service the area between these key metropolitan areas.
Kernersville, N.C. – The 103-door Kernersville service center is located 20 minutes from Old Dominion headquarters and exemplifies the Company's commitment to serving the Triad region. In particular, this facility will provide additional service capacity in the Triad in conjunction with the nearby Greensboro service center.
Marysville, Wash. – The Marysville service center sits on nearly 10 acres of land and is the 30th service center to open in the Pacific Northwest. Currently operating with 52 doors and space for expansion to 79 doors, this service center is poised for future growth. The service center moves shipments spanning several industries, notably agricultural-related shipments in the Skagit Valley along with construction supplies due to local interest in building.
West Columbia, S.C. – Currently operating with 63 doors, the Columbia service center has space to eventually add an additional 50 doors. The relocated facility sits in a prime location by I-26, I-77, and I-20. The service center provides expanded capacity in the Columbia market as well as provides the region with a pivotal linehaul relay point serving Florida service centers to the south and the break bulk facilities to the north in Morristown, Tenn. and Greensboro, N.C.
Westfield, Mass. – Located on more than 14 acres, the Westfield service center hired 10 employees as part of its local expansion efforts. Located near the intersection of I-90 and I-91, the service center will dramatically improve response time to shippers in Western Massachusetts and allowing future growth in the South Windsor, Conn. facility.
Volvo gets its largest order for electric VNR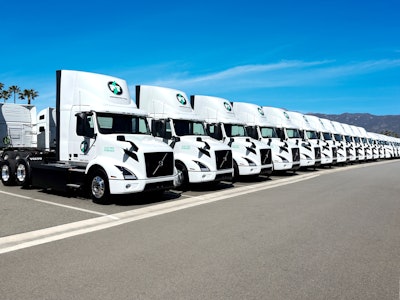 Performance Team, a Maersk Company, has placed an order for 126 Volvo VNR Electric trucks – Volvo Trucks North America largest global order of Class 8 electric trucks to-date.
The logistics company placed its first order of 16 Volvo VNR Electrics in mid-2021 which Performance Team will soon begin operating in its Southern California fleet operations serving port drayage and warehouse distribution routes.
Performance Team has ordered an additional 110 Volvo VNR Electric trucks to scale its zero-tailpipe emission freight logistics fleet in 2022. All 126 trucks are scheduled for deployment by early next year. 
4 Gen Logistics orders 20 Kenworth electrics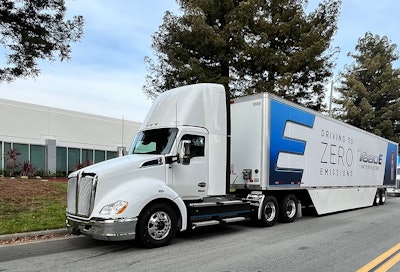 4 Gen Logistics, which operates in California with a yard in Wilmington to provide drayage services to the Port of Long Beach and a terminal in Rialto near San Bernardino to serve the Inland Empire, has placed an order for 20 Kenworth T680Es.
The family-owned transportation company plans to base its Kenworth T680E EVs at those two facilities.
The Kenworth T680E is designed for pickup and delivery, regional haul and drayage applications, and is available in a day cab configuration as either a tractor or straight truck. The T680E has an 82,000 lb. gross vehicle weight rating and an estimated 150-mile operating range, depending on the application. 
To help support the purchase of the 20 Kenworth T680E battery electric vehicles, 4 Gen Logistics qualified for voucher incentives through the California Air Resource Board (CARB) Hybrid and Zero-Emission Truck and Bus Voucher Incentive Project (HVIP). The company also applied for grant money from the Mobile Source Air Pollution Reduction Review Committee (MSRC) in Southern California.