Trucking news and briefs for Friday, Nov. 25, 2022:
CJ Logistics is rebranding its asset-based fleet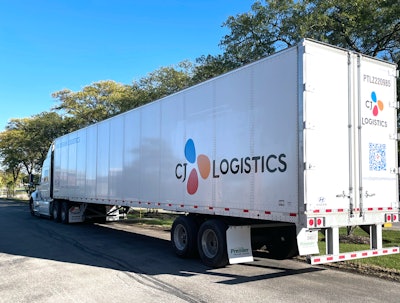 CJ Logistics is rebranding of its asset-based fleet of trucks and trucking division, GN Transportation, to CJ Logistics Transportation.
Asset-based trucking services provided by CJ Logistics include local regional delivery (within 250 miles), over-the-road (over 250 miles), shuttle and loop for plants and warehouses, track-and-trace, frozen and refrigerated, yard spotting (dedicated options) and drayage. Customers benefit from the exceptional service and peace of mind that comes with 24/7 operations with top-level safety, security monitoring and dedicated in-house company drivers.
"Rebranding our asset-based fleet conveys the integrated nature of our end-to-end supply chain solutions," said Doug Smith, Group General Manager, CJ Logistics Transportation. "CJ Logistics Transportation will continue to enhance the value proposition provided to our customers while providing a diverse, world class culture and eco-friendly working environment."
BEV company Xos signs dealer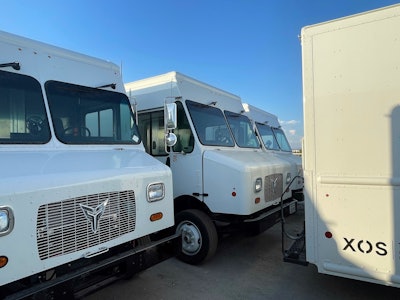 Xos, a manufacturer of Class 5 through Class 8 battery-electric commercial vehicles, has signed a dealership agreement with Foley Equipment Company. Foley will sell Xos' flagship Class 5 and 6 stepvan, medium-duty Class 6 and 7 chassis cab MDXT, and heavy-duty Class 8 electric trailer HDXT, as well as provide service across Western Kansas.
Foley is a truck sales and services dealership with 15 locations across the Midwest. The company offers a broad line of Caterpillar and Allied Construction equipment and power generation, as well as SITECH construction technology solutions.
With Foley, the Xos dealership network now comprises five dealers across North America and more than 50 dealership locations.