Trucking news and briefs for Tuesday, May 23, 2023:
Trucking conditions continued to fall in March
FTR's Trucking Conditions Index for March reflected persistent unfavorable conditions for carriers, with a decrease to a reading of -5.83 for the month from -5.17 in February.
Lower fuel costs and slightly stronger utilization partially offset a more negative rate environment as spot rates continued to deteriorate. Financing costs were also still a challenge in March.
Market conditions are expected to remain at least modestly unfavorable for trucking companies into 2024, FTR said. "The data that drives our forecasting model still suggests that market conditions for trucking companies are at or near bottom, but the recovery looks fairly shallow – certainly compared to recent markets," said Avery Vise, FTR's vice president of trucking. "We have yet to see clear indications that enough drivers are exiting the market to set the stage for a capacity-driven rebound."
Vise added that even though a number of smaller carriers "are failing, so far larger carriers have absorbed that driver capacity. Freight demand appears just strong enough to keep most drivers employed, but not strong enough to keep them fully utilized."
[Related: Trucking conditions fell in February with weak freight rates, volume]
NTTC names Driver of the Year Grand Champion
The National Tank Truck Carriers (NTTC) announced that Kenneth Tolliver, a driver for G&D Trucking/Hoffman Transportation out of Channahon, Illinois, is the Grand Champion of NTTC's 2022-2023 Professional Driver of the Year contest, sponsored by Great West Casualty Company.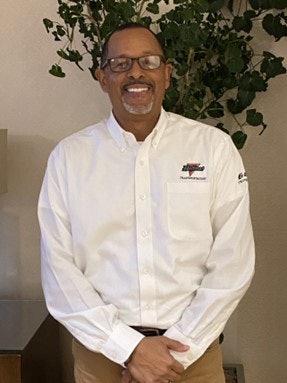 After an exhaustive selection process, Tolliver emerged as the winner. His record of driving millions of accident-free miles within his many decades of commercial trucking experience is nothing short of exceptional, NTTC said, adding that his unwavering commitment to safety and the industry is what makes him an outstanding professional driver.
"We are delighted to award Kenneth Tolliver the Grand Champion title, and we're proud to recognize his exceptional safety record and commitment to the industry," said Ryan Streblow, President & CEO of NTTC. "The Professional Driver of the Year contest is a testament to the importance of safety in the tank truck industry, and Tolliver is a true role model for others to follow."
As the face of the tank truck industry, Tolliver will represent NTTC at safety-focused events throughout the year and share NTTC's mission of safety and education with the general public. The Grand Champion title is awarded to only the most outstanding and experienced professional driver.
Tolliver was presented with the William A. Usher Sr. Trophy during the NTTC Annual Conference, held from May 20-23, in Boston. The event brought together professionals from the tank truck industry to celebrate safety and recognize excellence.
ATA opens annual industry image award nominations
The American Trucking Associations is now accepting nominations to recognize the most passionate representatives of the trucking industry's image with the 2023 Mike Russell Trucking Industry Image Award.
"By sharing our story, the winners and nominees of the Mike Russell Trucking Image Award do a great service for our industry," said ATA President and CEO Chris Spear. "This award is to honor individuals and organizations that consistently go above and beyond to broaden and strengthen the awareness of the industry to policy makers, the media, and the public."
The Mike Russell Trucking Industry Image Award, sponsored by Great West Casualty Company, celebrates companies, organizations and individuals who creatively generate awareness of the trucking industry. The award is presented to an individual, motor carrier, trucking organization, and industry supplier who demonstrate excellence in creating a positive image for the trucking industry, illustrated by a safety-first approach to conducting business and professionalism.
Last year, ATA recognized TrueNorth Companies, Northern Industrial Training, Ken Calhoun with Altec Industries and the Alabama Trucking Association.
The Mike Russell Trucking Image Award is named in Honor of Mike Russell, a trucking industry supporter and former ATA Vice President of Public Affairs.
Mike Russell Trucking Industry Image Award submissions are evaluated by an expert, impartial panel of judges based on creativity, frequency, reach, impact and execution.
Completed nominations must be submitted to the ATA Industry Affairs Department no later than Aug. 15. The winners of the award will be announced on Oct. 14-17, during the American Trucking Associations' Management Conference and Exhibition in Austin, Texas.
Volvo signs agreement for 1,000 electric trucks to European fleet
Volvo Trucks has signed a letter of intent to sell 1,000 electric trucks between now and 2030 to Holcim, one of the largest building solution providers in Europe. The deal is the largest commercial order to date for Volvo electric trucks, the company said, and the first 130 trucks will be delivered in 2023 and 2024.
The first 130 heavy electric Volvo FH and Volvo FM trucks will be delivered to markets including France, Germany, Switzerland and the UK during the fourth quarter of 2023 and throughout 2024. The agreement is a result of a wider partnership between Holcim and Volvo Group.
"Long-term collaboration and a strong commitment to really make a difference are essential for making big CO2 reductions a reality. I'm very proud of the partnership we have developed with Holcim, and the results we are achieving together," said Martin Lundstedt, President and CEO Volvo Group.