Password security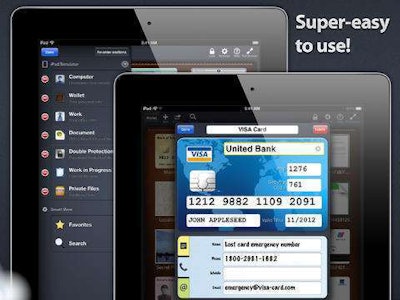 The first app you should download on any device is a password security app. Try oneSafe, available for iPad ($6) and Android (about $4) tablets. With varying password requirements these days, you could need a different password for every website, app or computer application. Password security apps keep those on hand with a high level of encryption that should put your mind at ease, and many also store credit card information and frequent flyer mile account numbers.
Google Drive or iCloud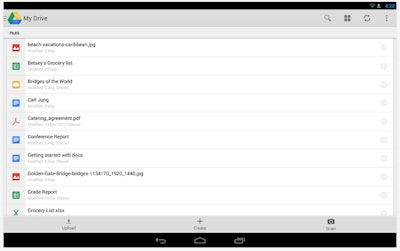 Never stress about forgetting to email an important document from your work computer to your home computer ever again. Keep all files (photos, PDFs, spreadsheets and more) in a cloud-based app such as Google Drive or iCloud, and they'll be instantly accessible on any data or Wi-Fi-enabled device.
Morning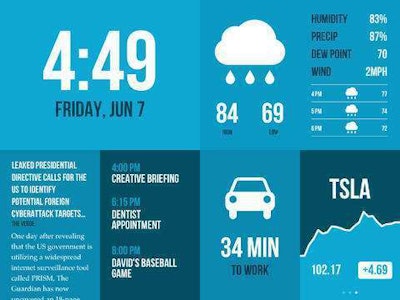 This comprehensive app organizes everything you could possibly need to know to start your day into customizable panels. Think of it as a time keeper, calendar, weather channel, news ticker, traffic tracker and more all rolled into one. Available for $4 on iPad (not for Android tablets).
Facebook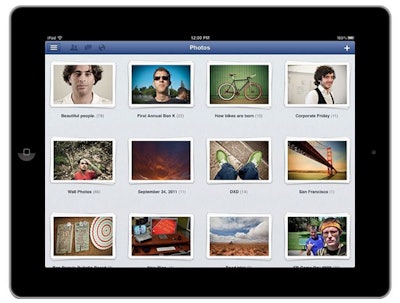 Love it or hate it, it's here to stay. Keep informed of not only what's happening with your loved ones, but what's happening in the industry. "Like" the pages of industry suppliers, other fleets and news sources such as CCJ to ensure their updates show in your news feed. Decide whether you want to mix social/family life with work life. If you want to keep them separate, have two different accounts, and like and friend different people or organizations accordingly.
Photo sharing
If adding color filters to photos isn't your thing, don't worry – you can still use Instagram for basic editing and sharing of photos. Still not sold? Try the Flickr or Snapfish app. As with Facebook, protect your personal photos from unwelcome eyes by creating two different accounts and enabling the necessary security features.