When spec'ing new tractors for a specific application, fleet managers must run a litany of cost-benefit analyses and return-on-investment calculations to maximize the truck's contribution to the company's bottom line.

Savvy buyers also realize the importance of spec'ing with an eye on the truck's eventual resale. Companies seeking the best returns from the sale of used equipment should anticipate what will matter to potential truck buyers several years down the road.
But even if fleets have resale in mind, they should spec for the truck's initial use rather than trying to read tea leaves in the used market three to five years later.
"It's certainly a good idea to keep the secondary market in mind, but you can't ignore your own needs," says Steve Tam, ACT Research vice president. "If you're on the fence, maybe the secondary market consideration would tip that decision. A 15-liter [engine] may be the way to go – a Cummins – and probably a manual transmission rather than an automated transmission."
Even though fuel has been relatively cheap in recent years, aerodynamic tractors recently have commanded higher prices than their conventional counterparts. Chris Visser, senior analyst for J.D. Power Valuation Services, says traditional aero add-ons such as cab extenders and fairings have shown to be worth an extra $2,400 to a used truck "if it has all the skirts and side extenders."
Buyers looking for a late-model aerodynamic Peterbilt 579 should be ready to open their wallet. "That really seems to be the standout model thanks to low volume and the marketplace seeing value in that model," Visser says. "It's one of the newest models out there with all the lightweighting and aerodynamics."
Some customers are more brand-loyal. "There are customers that prefer to stick with the brand that they have," Tam says. "But there is that segment that says, 'Make me a deal, and if it's good enough, then I'll switch.' "
As for other features, Visser says, "Aluminum wheels – and they have to be dual, not single – a full aero package, horsepower in the mid-400 range and an 18-speed [manual] transmission is still the gold standard on the used market."
Despite a shift to lighter-weight and smaller-displacement engines in newer trucks, bigger engines still bring premium prices.
"On the secondary market, as long as [customers] have access to bigger-bore engines, that's going to be their preference," Tam says. Detroit's DD13 sells for about $3,000 less than a DD15 when spec'd in comparable three-year-old Cascadias, Visser says.
Regardless of bore size, Cummins engines – a premium at their initial spec – have maintained the brand's pole position in the used market, Tam says. "It tends to do better than the vertically integrated partner," he says.
"[Preference] can be application-specific, but I think the driver wants that engine, so they are willing to pay."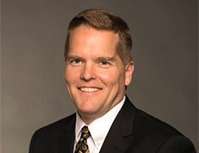 "If history is any indication, the used truck buyer doesn't like change, even in this scenario. You've got guys today looking for pre-2000 equipment just because it doesn't have to have an ELD (electronic logging device) in it. I don't think they're going to take AMTs at a premium."
— Steve Tam, ACT Research vice president
Visser believes Cummins' position as the preferred engine isn't undisputed and can vary significantly by make and model year. As proprietary engines increasingly become standard equipment, the price gap between integrated engines and Cummins powerplants has narrowed.
"On a late-model Freightliner, for example, [an ISX] is about $500 to $750 less than a DD15," he says.
Automated manual transmissions are beginning to seize chunks of new truck build rates, and while Tam says there's not enough data to determine whether trucks with an AMT will command higher resale prices than their manual cousins, he believes such a trend is unlikely.
"If history is any indication, the used truck buyer doesn't like change, even in this scenario," he says. "You've got guys today looking for pre-2000 equipment just because it doesn't have to have an ELD (electronic logging device) in it. I don't think they're going to take AMTs at a premium."
Visser disagrees, adding that the reliability of more modern AMTs, and the fact they have achieved standard position in many cases, have boosted their resale values.
Volvo's "I-Shift is pretty much the grandfather of all AMTs and is upwards of a $2,500 add" to a used truck's price, he says. Freightliner's "DT12 is about a $2,500 add versus a 10-speed."
About 60 percent of tractors selling as used for the first time now are equipped with AMTs, says Mike McMahon, head of strategic accounts for auctioneer Ritchie Bros.
That's traditionally been a deal-breaker for owner-operators, but the systems are becoming more accepted, says Craig Kendall, president of the Used Truck Association and market manager for The Pete Store, a 15-store dealer group.
Owner-operators and small fleets also have come around on other fleet-spec features such as 13-liter engines and 6×2 axle configurations. "They're more educated on fuel economy savings and performance, and they're starting to shift and purchase that equipment," says McMahon.
The longer a fleet runs a truck, the gap between what a particular spec can add to its value begins to close, especially if the warranty lapses.
"As trucks get older, that difference will diminish as condition factors come into play, along with maintenance records and mileage," Visser says. "If a truck has an existing warranty, that's a good selling point."
Trucks from large fleets, especially if equipped with a warranty, often come with a higher price, he says. "If
a large fleet with a good maintenance program sells a truck, there's a least the perception that the truck is in good operating condition, and that is valuable to a degree."
– James Jaillet contributed to this story.