Trucking news and briefs for Friday, July 8, 2022:
Kelly regional drive tire recalled
Goodyear Tire & Rubber Company is recalling approximately 76 Kelly Armorsteel KDM I tires, size 11R22.5 with DOT date code 3419, according to National Highway Traffic Safety Administration data.
There is no immediate safety concern with the tires, but the date code in the tire identification number (TIN) was incorrectly embossed on the tire, which may make it illegible. As such, these tires fail to comply with the requirements of Federal Motor Vehicle Safety Standard number 119, "New Pneumatic Tires -- Other Than Passenger Cars."
The recall states that an illegible date code on the tire may prevent drivers from determining the age of the tire, potentially resulting in prolonged usage, thereby increasing the risk of a crash.
Dealers will replace the tires, free of charge. Owner notification letters are expected to be mailed July 15. Owners may contact Goodyear's customer service at 1-800-592-3267. NHTSA's recall number is 22T-010.
GS Foods Group acquires Graves Foods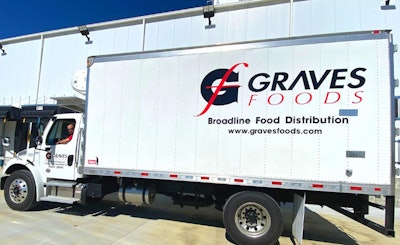 Foodservice distributor GS Foods Group has acquired Graves Foods, a foodservice distributor headquartered in Jefferson City, Missouri.
The acquisition of Graves follows Ontario, California-based GS Foods' recent acquisition of C&C produce, headquartered in Kansas City, and the opening of its Wright City, Missouri, distribution center.
"Integrating Graves Foods into the GS Foods' family solidifies our role as a leading operator in the Midwest," said Sean Leer, CEO, GS Foods.
Graves provides products and services to diverse sectors including healthcare, education, restaurants, convenience and hospitality.
As part of the acquisition, the Graves family leadership team will join GS Foods and collaborate closely with the team going forward.
Pacific Drayage opens new location in Bakersfield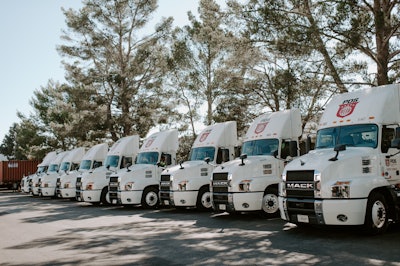 Pacific Drayage Services (PDS), a member of the IMC Companies family of brands, has opened a new location in central California at 4115 Fruitvale Avenue in Bakersfield, CA. This new, centrally located facility features a paved, lit, fenced yard with 24-hour security-controlled access; room for storage of 100 containers on chassis; and 10,000 square feet of warehousing space complete with six bay doors, enabling PDS to provide transloading services for its valued customers.
"Our new Bakersfield location is hugely beneficial to our drivers and our customers alike," says Jim Gillis, president of Pacific Drayage Services. "Our drivers can now park their trucks at our secure facility overnight, providing them with local access outside of LAX. For our customers, our new facility offers them easy access to greater velocity and transloading services in Central California outside of the Los Angeles market."
As a premier container drayage and warehousing provider, PDS has locations strategically positioned at the Ports of Long Beach, Los Angeles, Oakland, Tracy and, now, Bakersfield. With a focus on being an asset-based industry leader, the PDS fleet is made up entirely of company trucks and drivers.