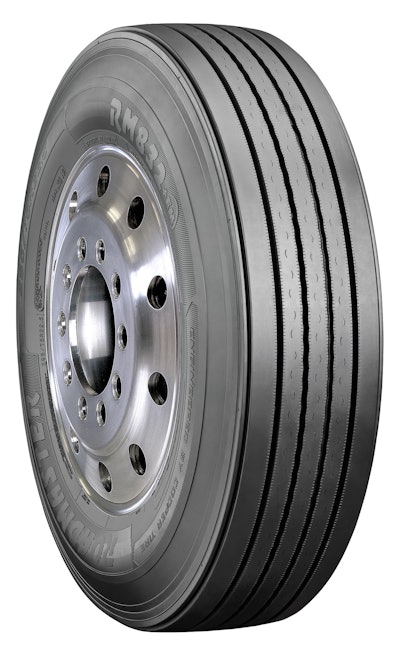 Cooper Tire has added a new long-haul commercial tire to its Roadmaster brand – the RM832+ EM steer tire. The SmartWay Verified tire features 18/32nds of tread depth, along with a wide footprint, to help distribute weight more efficiently and ultimately improve treadwear. In addition, it features a patent-pending decoupling rib, which promotes even wear on long-haul journeys and helps give the tire added durability against curbing when driving in urban areas.
The tire will be available in seven sizes in the U.S. and Canada: 295/75R22.5, 11R22.5, 11R24.5 in Load Range G and H, plus in 285/75R24.5 in Load Range H. Size 295/75R22.5 is currently available to order. All remaining sizes will be available for order on Nov. 1.
Adding to the tire's durability is a patented stone ejector design, which features a stepped groove wall in the tread pattern.