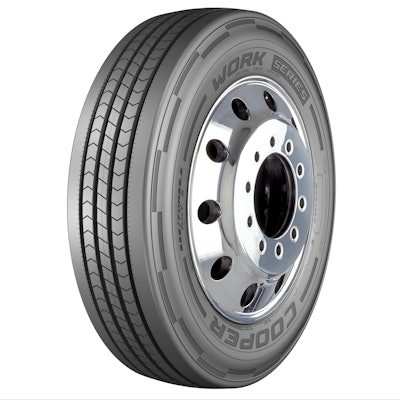 Goodyear has added a new regional tire to its Cooper WORK Series lineup.
The WORK Series Regional Haul Trailer (RHT) 2 tire is SmartWay verified and designed for tandem and spread axle trailer applications.
The Cooper WORK Series RHT 2 is available in eight different sizes and features low rolling resistance & high scrub tread compound that balances performance, improves wear, helps resist tearing and promotes fuel efficiency; four heavy-duty, full-width steel belt construction that promotes durability in spread axle applications while also preserving the casing for retreadability; advanced tread features and a shoulder profile that helps minimize tearing and chunking in high scrub applications; and wear square visual indicator that helps determine the remaining tread on the tire and can assist in detecting wheel alignment issues with the vehicle.