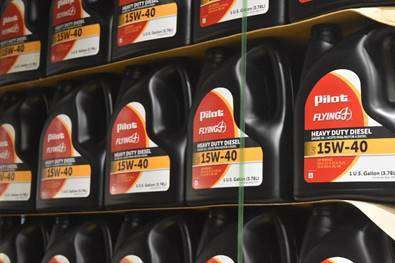 Pilot Flying J has launched its own heavy-duty diesel motor oil, now available at all company locations and priced at $16.99 per gallon.
Pilot Flying J Heavy Duty 10W-30 Motor Oil and Pilot Flying J Heavy Duty 15W-40 Motor Oil are formulated to provide excellent soot control, reduced deposits, long-lasting wear protection and outstanding performance in all on-and off-highway, farm, construction and mining applications.
The company recommends the products for applications where Cummins CES 20086, Detroit Diesel 93K222, Ford WSS-M2C171-F1, Mack EOS-4.5 and Volvo VDS-4.5 are specified.