Trucking news and briefs for Wednesday, July 6, 2022:
FMCSA extends hours waiver for baby formula haulers
The Federal Motor Carrier Safety Administration on June 30 issued an extension of its waiver from Part 395.3 of the Federal Motor Carrier Safety Regulations (maximum driving time) for drivers and carriers hauling baby formula and baby formula ingredients.
The emergency declaration was first granted on May 18 and was set to expire on June 30, but because a shortage of baby formula still exists, FMCSA extended the waiver through July 31.
The waiver applies to carriers hauling ingredients for the production of baby formula including but not limited to whey, casein, corn syrup and hydrolyzed protein, and containers and packaging for baby formula.
FMCSA says direct assistance does not include routine commercial deliveries, including mixed loads with a nominal quantity of qualifying emergency relief added to obtain the benefits of the waiver.
Severe-duty Class 8 trucks recalled over fuse box issue
Autocar LLC is recalling approximately 2,143 model year 2019-2022 Xpeditor severe-duty Class 8 trucks in which the external fuse box could short-circuit due to water intrusion.
According to National Highway Traffic Safety Administration documents, if the fuse box short-circuits, it could cause the trucks to stall.
To remedy the issue, dealers will mount the external fuse box vertically and install a shield, free of charge. Owners can contact Autocar's customer service at 1-888-218-3611 with recall number ACX-2203. NHTSA's recall number is 22V-437.
Small number of Cascadias recalled for emergency braking system problem
Daimler Trucks North America is recalling approximately 17 model year 2022 Freightliner Cascadia trucks in which the emergency braking system may not engage, resulting in the loss of braking ability.
In its recall documents, Daimler said that "in certain specific scenarios where two unlikely events occur independently and simultaneously, there is the possibility that the emergency braking system would not engage."
The company said that despite the chances of both systems failing at the same time being "extremely low," it decided out of an abundance of caution to issue the recall. Daimler did not specify the two systems that would have to simultaneously fail to create the issue.
Dealers will install a double check valve, free of charge. Owners can contact DTNA customer service at 1-800-547-0712 with recall number FL-941. NHTSA's recall number is 22V-443.
Southern Pines names new Cryogenic Division president
Southern Pines Trucking, a leader in the specialized and cryogenic transportation industries, announced Monday the addition of Darren Coast to their leadership team as President, Cryogenic Division.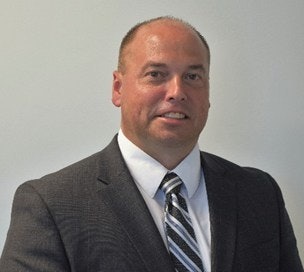 Southern Pines' Cryogenic Division provides cryogenic gas transportation services to numerous industries, including steel, healthcare, aerospace, food and beverage, chemicals/refining and electronics. As president of the division, Coast will grow the tanker fleet and further diversify Southern Pines' customer base while maintaining the company's high standards of safety, service and quality relationships.
"My top priority is our drivers," Coast said. "I understand the daily challenges they face and the high demand that exists for their services. Our highly skilled drivers are the reason we're able to provide such safe and reliable service to our customers. I'm here to help them and add to our growing team of professional drivers."
Prior to joining Southern Pines, Coast served as the Chief Financial Officer of PGT Trucking, Inc., an affiliate of Southern Pines, and held several key leadership positions at PGT for more than 20 years. He is a member of the American Trucking Associations, the Truckload Carriers Association, and National Tank Truck Carriers. Coast brings his extensive knowledge and background across multiple disciplines to Southern Pines.
"Darren has held many different positions during his tenure at PGT, and we are always looking to provide opportunities for career development and advancement to our employees," said Pat Gallagher, Southern Pines CEO. "Darren is a great fit to lead the Cryogenic Division, and I look forward to seeing Southern Pines grow and succeed under his direction."
FleetForce president tapped to lead Florida postsecondary education initiative
FleetForce Truck Driving School Owner and President Tra Williams has been appointed by Florida Gov. Ron DeSantis to serve on the state's Commission for Independent Education.
Established in 2001, the Commission for Independent Education oversees the licensure of independent, nonpublic postsecondary educational institutions in Florida — including technical schools, healthcare academies, truck driving schools and other educational programs.
"Technical training plays a critical role in meeting the workforce needs of our growing state," said Williams, who leads the fastest-growing CDL school in Florida. "Many industries and trades continue to experience a shortage of workers, making it all the more important that we have quality independent education available in our state. I'm honored to be appointed by Gov. DeSantis and look forward to serving on the Commission."
From setting up a training program for former prison inmates to become truck drivers to partnering with Florida's state colleges to launch new CDL schools, FleetForce continues to look for new and innovative ways to address the nation's truck driver shortage.