Trucking news and briefs for Wednesday, Feb. 15, 2023:
Car haulers push for increased weight limits for electric car transport
A coalition consisting of car haulers, vehicle and trailer manufacturers and more last week penned a letter to members of Congress seeking increased weight limits for car haulers transporting electric vehicles.
The Coalition for Electric Vehicle Transportation (CEVT) said one of the only things Congress did not address in the Infrastructure Investment and Jobs Act related to electric vehicles was the actual transportation of those vehicles.
"In short, electric vehicles are heavier than their gas-powered counterparts and federal truck weight laws -- unchanged in 40 years -- reduce electric vehicle load capacity by as much as 28%," the coalition said.
CEVT asked members of Congress for targeted legislation that would increase gross vehicle weight limits for stinger-steered auto haulers by 10% (8,000 pounds), while capping single and tandem axle groups at a 10% increase.
"Despite our best efforts and decades of innovation, industry has been unable to resolve this issue on its own," CEVT said. "Trailer manufacturers have already removed as much trailer weight as they can without jeopardizing the structural integrity of the trailer itself, and automobile carriers have explored different vehicle configurations. In other words, we are coming to Congress as a last resort, not a first step."
CEVT includes the Auto Haulers Association of America, the Automobile Carriers Conference of the American Trucking Associations, Truck Trailer Manufacturers Association, car hauling trucking companies Hansen and Adkins Auto Transport and Jack Cooper Transport, and more.
New Mack partnerships aimed at EV adoption
Mack Trucks announced Tuesday that it has entered partnerships with Heliox and Gilbarco Veeder-Root to help encourage customer adoption of battery-electric vehicles (BEV), such as the Mack LR Electric Class 8 refuse truck.
"This is another terrific example of Mack offering the total solution for electrification," said Jonathan Randall, president of Mack Trucks North America. "Partnering with these two well-known companies is a game-changer for Mack in the sense that we can now support our customers with their infrastructure upgrades, enabling them to have better access to mobile and fixed chargers."
The strategic partnerships will provide Mack customers access to on-hand inventory, hardware installation services and support resources focused on charger uptime. This is a key differentiator for Mack, the company said, as charging infrastructure components continue to be difficult to secure, plus installation and support services can vary.
energy from the hundreds of stops the vehicle makes each day with an increasing load.
"Customers can now acquire EV charging hardware solutions directly from Mack dealers when purchasing a Mack LR Electric refuse vehicle," said Ryan Saba, Mack Trucks energy solutions manager. "With these agreements, charging solutions in all desired power levels from 50kWh to 180kWh are available to support varying fleet duty cycles and dwell times. Customers now have access to Mack strategic partners who will support the development of specialized and forward-thinking infrastructure to best suit their charging requirements and energy demands."
Saia opens two new West Virginia terminals
Saia Inc. (CCJ Top 250, No. 21) announced this week that Saia LTL Freight has opened new terminals in Morgantown and Princeton, West Virginia.
With the addition of these two locations, the company now operates three facilities within the state as it continues to focus on building density in its network to provide customers with more direct shipping points.
"With these two openings, our total terminal count now stands at 190," said Jared Mull, Vice President of Operations, East. "Each additional opening supports our strategy of putting the customer first, bringing value to their supply chain through improved coverage and reduced transit times."
Earlier this month, Saia opened a second large, facility near Kansas City, Missouri. Two additional terminal openings, one in Muncie, Indiana, and another north of Atlanta, Georgia, are scheduled in the next few months. "Our expansion strategy has centered on offering enhanced customer service and meeting increased demand as well as locating new terminals where we're seeing growth," Mull added.
Atlas names new SVP of Operations
Atlas Van Lines (No. 63) has promoted Jeff Schimmel to Senior Vice President of Operations.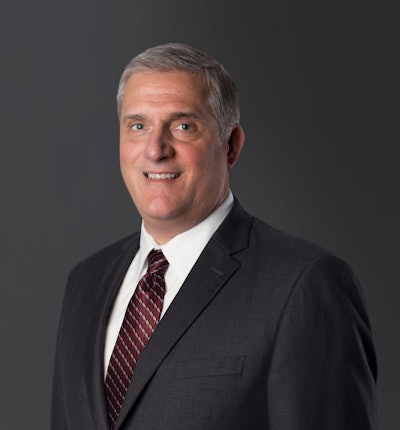 In addition to his more than 30 years of experience working within Atlas and the household goods transportation industry, Schimmel has also been at the helm of the organization's most prestigious honors, including the Milton M. Hill and Atlas World-Class Commitment quality awards.
"Jeff's experience supporting our agent network and professional van operators has been invaluable to the success of our company," said Ryan McConnell, President and Chief Operating Officer of Atlas. "We are confident his work will continue to position Atlas as a world-class company with quality operational service."
Over the past three years, Schimmel has worked to optimize internal processes through team building and a focus on finances. He has overseen the implementation of a new safety and compliance team, along with a multi-faceted plan to improve Atlas' overall safety initiative. Schimmel also recently executed a strategy to streamline the Atlas network to better serve agents and customers.
Great Plains Transport hires Chief Growth Officer
Great Plains Transport (GPT) has hired a Chief Growth Officer as the company seeks to capitalize on its rapid expansion and focus on developing strategic partnerships with customers.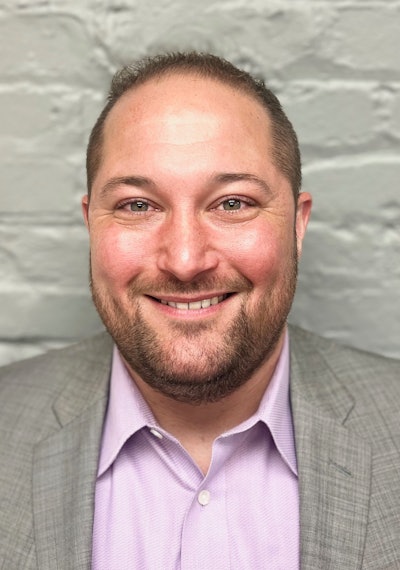 GPT has hired Jacob Perry, of Fayetteville, Arkansas, to fill the newly established role. Perry has more than a decade of leadership and business development experience to help shippers navigate rapidly evolving markets for capacity.
"We hired Jacob to propel GPT forward and ensure customers receive first-rate service," said Mike Holland, Great Plains Transport CEO. "Jacob's versatility across customer development and operations has prepared him to be a leader at Great Plains Transport as we continually invest in being a dynamic partner for our customers."
As Chief Growth Officer, Perry will work to continuously refine Great Plains Transport's customer development process and continue to pursue GPT's goals to deliver more to their customers and employees.
"It is not every day that you get to work with a company that shares your values and prioritizes accountability, teamwork, and having a first-class environment for drivers to deliver safely and on time," said Perry. "The people at GPT have tremendous passion, and every day I plan to ensure they are supported in their development to ensure we deliver more for our customers in a fun atmosphere."
Prior to Great Plains Transport, Perry worked at Dupre Logistics based in Lafayette, Louisiana, where he transformed the organization from a regional chemical distributor to a national retail logistics provider with over $130 million of growth.