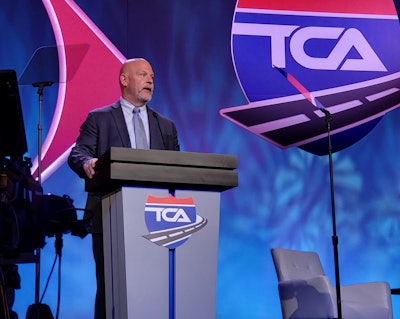 On the heels of several appearances in national television media in recent months to discuss and debate industry issues, including supply chain and driver availability, the Truckload Carriers Association (TCA) is increasing its public-facing advocacy efforts as it reasserts its government affairs commitment to its carrier members.
"In the future, the spotlight on our industry is certain to play out in several different arenas – the halls of Congress, the offices of the [U.S. Department of Transportation] and now the court of public opinion in which major media outlets play a major role," said David Heller, TCA's vice president of government affairs, at the Truckload 2022 conference in Las Vegas. "TCA is now being viewed as an organization willing to engage in the hard conversation, stress the shortfalls encountered by our industry and welcome the ideas that make the lives of professional truck drivers better."
Heller said the association is at the ready to assist its members on interpreting the effects of new and existing regulations, including Compliance Safety Accountability, testing for drugs and alcohol and new entry level driver training requirements, adding noncompliance is simply a luxury that TCA members cannot afford.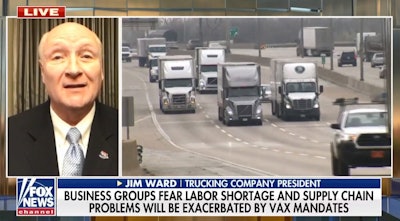 "Our promise is to do things the right way and lead an industry that is often misunderstood," said Heller. "A firm understanding and communication of effects of both current regulations and future rules have on our member fleets drives the conversation in two ways. First, the ability to aid membership in resolving safety and regulatory problems that they encounter, and secondly being able to accurately reflect the impact of these rules to those that regulate."
With the infrastructure deal in place, Heller told attendees the need for advocacy and outreach will be more important at state and federal agencies nationwide, particularly as mid-term elections approach. He also lauded member companies for leading the way on many safety issues.
"Rulemakings on [autonomous emergency braking], lane departure warning systems and even speed limiters are expected to be publicized to an industry segment that already uses this technology," said Heller. "Our members are at the head of those ventures simply by making sound safety decisions in their effort to move freight from point A to point B, and do so safely."