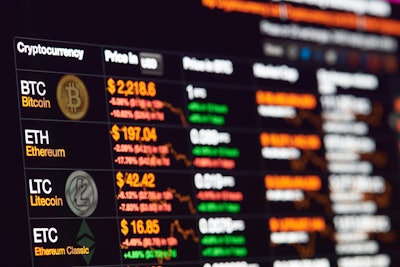 In the not-too-distant future, recruiters for motor carriers will be asked by drivers if they offer a Bitcoin payroll option. Perhaps it's already happening. Similarly, freight brokers will be asked by owner operators and motor carriers if they can pay with cryptocurrency as a condition of hauling spot market loads.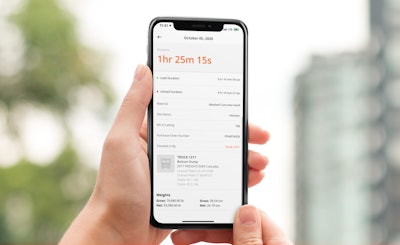 These questions are already being asked in Latin American countries that have a more unstable fiat currency. The U.S. dollar has also been losing its shine after a record year of borrowing and spending by the federal government during the COVID-19 pandemic.
Inflation concerns are mounting with the U.S. Treasury having borrowed more than $5.7 trillion in the past year to pay for COVID spending bills spearheaded by the Trump and Biden administrations.
Barry Honig, chief executive of TruckPay, believes cryptocurrency will be popular in the U.S. transportation industry. He's already seen it happen in Latin America with TruckPay's clients.
In Latin America, "cryptocurrency is a very useful thing to do," he said. "My guess is that by end of this year those inflation numbers [in the United States] will be more interesting than they are today."
There are multiple types of cryptocurrencies, but Bitcoin – created in 2008 – is the segment leader. A decentralized digital currency (it doesn't have a central bank or administrator), Bitcoin can be sent as payment between users on a peer-to-peer network. These payment transactions are verified and recorded in a blockchain.
One Bitcoin was worth upwards of $32 by mid-2011, rallying from about $1 earlier in the year. One Bitcoin is worth about $36,500 today. The average rate of inflation of the U.S. dollar over that same time is less than 2%.
Tesla, the fifth largest company in the world by market cap, did more than jumpstart the popularity of cryptocurrency when it purchased $1.5B worth of Bitcoin last month to diversify its financials and generate returns on cash. The company also is now accepting Bitcoin from customers to pay for cars.
"To me that basically sealed the deal," said Honig about Tesla's Bitcoin transaction. A few days later, the world's third largest company, Apple, announced it would support cryptocurrency for its Apple Pay platform.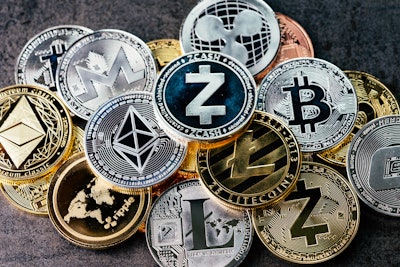 Digital freight payments
About six years ago, Honig spotted a business opportunity after he helped a relative buy a used Kenworth dump truck in Houston and start a dirt hauling and brokerage company. He launched TruckPay to eliminate paper and phone calls in the construction and earth moving industry, just as he had done before in the financial industry using electronic trading and foreign exchange platforms.
[Related: Will blockchain extend or disrupt your business?]
His son, Benjamin, is chief technology officer of TruckPay and a crypto enthusiast. He previously worked as a consultant for BitGo, the largest enterprise cryptocurrency custodial provider in the world, to build a mobile app wallet.
TruckPay's cloud-based freight management platform is used by transportation and logistics companies to digitally create jobs (loads), find capacity, obtain quotes, and digitally pay subcontractors and independent owner-operators. It also has a MyTruckScales mobile app that connects with electronic weigh scales.
The company will soon be accepting cryptocurrencies such as Bitcoin, Ethereum, and Stellar Lumens that can be used to facilitate payments on its TruckPay Fleet Management and MyTruckScales platforms.
"The crypto part is going to be enabling," Barry Honig said.
Another technology company that may soon be dealing in crypto is dexFreight.
"Cryptocurrency has a lot of advantages," said Hector Hernandez, the company's chief sales officer and co-founder. "Eventually the whole industry will adopt it."
"Cryptocurrency has lot of advantages. Eventually the whole industry will adopt it." Hector Hernandez, dexFreight chief sales officer and co-founder
One of the main advantages of cryptocurrency, said Hernandez, is it can grow in value. By the same token, crypto may fluctuate down like any publicly traded stock. This could be a dealbreaker for companies that sell physical goods or services, such as freight transportation, who do not want to engage in speculation.
The stability problem can be solved using digital currencies that are pegged to the value of the dollar, said Honig, who cites USD Coin (also known as Stablecoin) as an example.
Smart contracts
Another advantage of cryptocurrency is its flexibility to develop unique payment programs for freight transactions.
dexFreight launched an open-source logistics platform more than two years ago that uses smart contracts on a blockchain. Shippers, freight brokers and carriers are using the platform to plan, execute and get paid for freight transactions.
During the startup phase, dexFreight evangelized the value of smart contracts for their ability to create an immutable record of every part of a freight transaction — rates, arrival times, loading and unloading times and more. This often left dexFreight in the position of explaining difficult concepts to prospective customers in blockchain and cryptocurrency like "digital wallets" and "tokens," he said.
dexFreight has since changed its messaging and Hernandez now compares the platform to a digital freight marketplace, like DAT and Truckstop.com, only with the added benefits of being able to automate freight transactions between parties from booking to payment.
To the end user, the platform has the familiar look and feel of a website and mobile app. Underneath this presentation layer is a smart contract that uses tokens and cryptographic signatures for every transaction, he explains. The end user "just don't know about it."
The blockchain infrastructure will enable dexFreight to develop new capabilities, such as enabling shippers and freight brokers to do escrow-type transactions. Imagine being able to pay an owner-operator an instant, per-mile rate for every mile they advance a load. "You can't do that with a regular currency," he said.
The dexFreight platform will be able to use Bitcoin and other cryptocurrency for freight payments, but today when transactions are completed, it triggers ACH bank payments between the bank accounts of shippers, freight brokers and carriers.