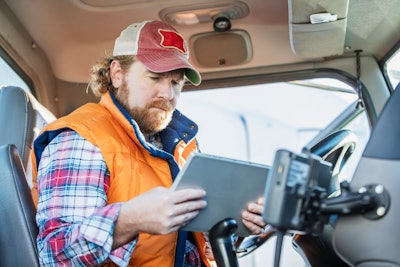 Hours-of-service compliance was the original intent of the electronic logging device (ELD) rule but shipment visibility could be the most valuable outcome, at least for shippers and freight brokers.
From the outset of the ELD mandate, freight visibility startups like FourKites and project44 have been working on integrations with vendors that provide ELD and back-office software systems used by carriers. These integrations started at the top end of the market with large and mid-size carriers.
Reaching 100% visibility has always been the goal. To accomplish this, freight visibility providers need to cover visibility gaps in the spot market. Many small carriers and owner operators are resistant to being tracked, but spot market transactions account for approximately 20% of all truckloads. To fill the visibility gap, "we have to tackle the tail end of the trucking industry," said Matthew Elenjickal, chief executive of FourKites.
The approach FourKites has been using to connect with small carriers and owner-operators is to have drivers download a mobile app to their smartphones – a push that has been challenging. "The last thing [drivers] need is another mobile app," he said.
[Related: How freight visibility shifted from 'check calls' to predictive ETAs]
To meet shipper visibility requirements, freight brokers have to ask the small carriers and owner-operators they do business with to provide shipment tracking data. Getting them to use a load tracking app or to share ELD data often takes a better reason than not getting manual "check" calls, Elenjickal said.
As FourKites pondered the best approach to get visibility from the tail end of the trucking market, management decided it needed to "find a partner who is adding value," he said.
DAT partners with FourKites
FourKites' shipper customers move upwards of 2 million loads per day that require tracking. Brokers who serve these customers post about 300 million loads annually to DAT's load board.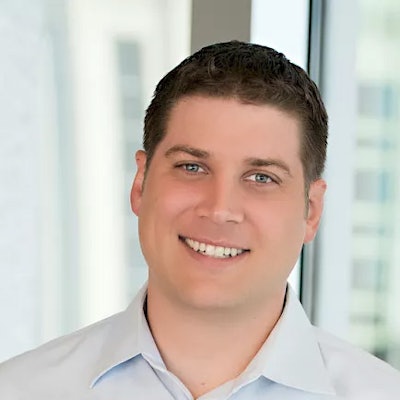 Carriers and owner-operators already touch the DAT load board to find freight, and now FourKites and DAT have embarked on a project to make it easy for carriers to share location data and to get something of value in return at no cost.
DAT was already in the visibility business, but the app-based product that it uses for tracking shipments for its freight broker customers was faced with the same challenge as FourKites. Carriers didn't want to download another load tracking app, said Greg Hastings, vice president of strategy execution, DAT Freight & Analytics.
The new project from DAT and FourKites will give freight brokers a consistent, real-time location output for any load they post to the DAT platform that has tracking requirements. Brokers and carriers will be able to share tracking data nearly instantly, even when they're working together for the first time.
When brokers post a load, they can select to use DAT's visibility service. For any carrier accepting a load that requires tracking the service will begin automatically. The tracking will end when the carrier arrives at the drop-off location.
Carriers on the DAT network will be able to activate load tracking from their ELD system by using the FourKites Partner Hub. Carriers use this online portal to specify the ELD system they use and provide a few other credentials, Elenjickal explained.
Once complete, carriers are eligible to haul loads posted to the load board that require visibility. The only remaining step is to input which tractor or trailer asset from the carrier is going to be tracked.
A user interface will be embedded in the DAT platform for carriers to enter this information when posting an available truck. When the truck is matched to a load the connection needed to track the load will have already been made, Elenjickal said. "There are not any additional steps for a carrier."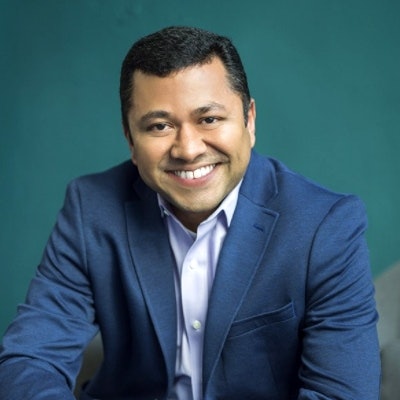 In return for sharing tracking data, carriers will have access to FourKites' AI-powered predictive ETAs. The ETAs combine locations with other sources of data – including traffic and weather – to calculate accurate transit and arrival times.
This information will help carriers plan stops, reduce wait time, maximize hours of service, proactively adapt to delays, and book the next load earlier, Hastings said.
[Related: Top five strategies for freight bidding]
Since tracking starts when carriers are moving toward a pickup, the carriers will have an ETA to the location. Carriers will also benefit from having data insights about dwell times for loads. FourKites captures dwell times at every stop and "can predict dwell time by day of week and expose that to DAT," Elenjickal said.
"When brokers and carriers are negotiating rates, they know how much time it is going to take for loading, unloading, and can incorporate that into their negotiations," he noted.
DAT and FourKites expect the integration to be underway through the rest of the year. Releases will be made in a controlled fashion to select customers first, Elenjickal said.
Truckstop acquisition expands visibility
When freight marketplace Truckstop.com looks for an integration partner, it follows a philosophy of making workflow and decisions for freight brokers and carriers "as easy as possible," said Brett Webb, chief product officer.
Truckstop.com has new opportunities to expand visibility offerings through the acquisition it made last March. Truckstop.com acquired RMIS, a system used by freight brokers for carrier onboarding and insurance monitoring.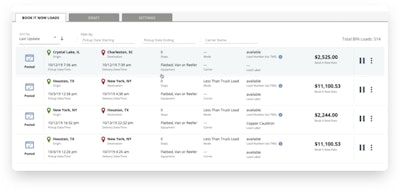 RMIS already had visibility included in the carrier onboarding process. The system gathers ELD credentials from carriers and has integrations with freight visibility providers project44 and MacroPoint. With the RMIS system, Truckstop is looking to further streamline the visibility process for brokers and carriers.
Truckstop already has a load tracking application, and freight brokers can require tracking for loads they offer carriers through the platform's "Book it Now" feature. Carriers are able to satisfy this requirement by using Truckstop's mobile app or by having their ELD system registered with RMIS, Webb said.
The company's mobile app offers more value than just tracking by giving carriers rate estimates and tools to help find the best loads and brokers to work with, she noted.
Freight visibility technology will continue to make new inroads by offering carriers more value in exchange for sharing load tracking data. This is something that traditional forms of communication, like electronic data interchange, are unable to deliver.