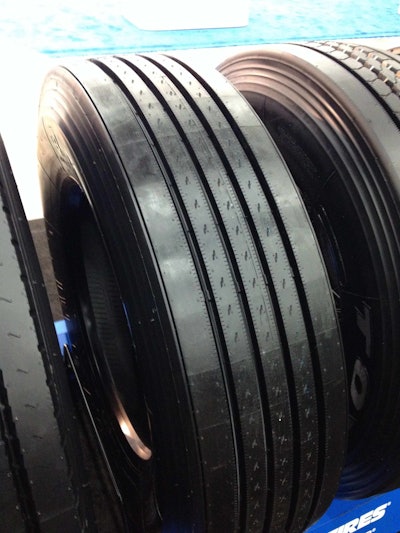 Toyo Tire USA unveiled its new low rolling resistance steer radial tire designed for use in long haul applications at the Mid-America Trucking Show in Louisville, Ky. Thursday.
The M177 is a premium EPA SmartWay verified tire created using e-balance technology and its optimized casing profile is designed to minimize irregular wear, according to Lowell Slimp, Commercial Product Manager, Toyo Tire USA. The casing was also designed to maximize miles per 32nd and to reduce strain energy at the belts and ply turn-up edges.
Slimp says the tire offers excellent durability and low rolling resistance using a top differential groove and new tread profile, and shows a 20 percent improvement in rolling resistance compared to its predecessor.
The tire is expected to be available for order by the end of the week.