Trucking news and briefs for Thursday, March 24, 2022:
Standard Forwarding Teamsters ratify new contract
Teamsters who work at Standard Forwarding, an LTL carrier with 14 terminals throughout the Midwest, ratified a new three-year contract to secure hourly and mileage increases, increased benefit contributions and other improvements.
The contract covers about 400 Teamsters.
The contract runs until March 5, 2025, and it is retroactive to March 6, 2022. The contract also reduces the new-hire progression, provides two additional sick days, improves vacation, reduces the probationary period and other improvements.
Wages will go up by $4 per hour and 10 cents per mile by the end of the three-year contract. The union also negotiated increased benefit contributions and maintained all the Teamster health plans valued by the members with no co-pays or compromised benefits. Standard Forwarding is one of the largest regional less-than-truckload carriers in the Upper Midwest.
Diesel prices drop after record increases
After two weeks that saw diesel prices increase by more than $1.14, the U.S.' national average saw a decrease during the week ending March 21, according to the Department of Energy's Energy Information Administration's weekly update.
The national average for a gallon of on-highway diesel is now $5.134, an 11.6-cent decrease from the previous week. The previous two weeks, prices increased by 74.5 cents and 40.1 cents to jump from a $4.104 during the week ending Feb. 28 to $5.25 during the week ending March 14.
During the most recent week, prices decreased in all regions across the country, with the most significant decrease being seen in the Central Atlantic region, where prices fell by 17.1 cents. The Lower Atlantic region saw the second-largest decrease, with prices falling by 15.4 cents.
The nation's most expensive fuel is in California at $6.218 per gallon, followed by the West Coast less California region at $5.319.
The cheapest diesel can be found in the Rocky Mountain region at $4.887 per gallon, followed by the Midwest region at $5.959 per gallon.
Prices in other regions, according to EIA, are:
New England — $5.125
Central Atlantic — $5.303
Lower Atlantic — $5.110
Gulf Coast — $4.964
ProMiles' numbers during the same week saw fuel prices increase by 10.8 cents, bringing its national average to $5.043 per gallon.
According to ProMiles' Fuel Surcharge Index, the most expensive diesel can be found in California at $6.197 per gallon, and the cheapest can be found in the Rocky Mountain region at $4.863 per gallon.
[Related: Expert: 'No end in sight' for diesel price inflation]
Disantis Named VP of Maintenance
Aim Transportation Solutions has appointed Chris Disantis its Vice President of Maintenance.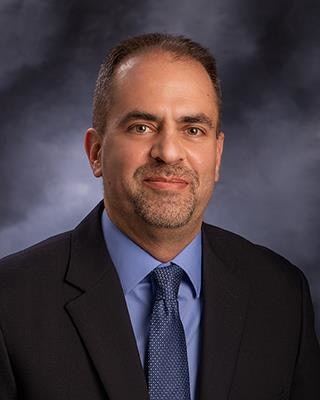 Since starting as a Lead Technician at Aim in 1988 years ago, Disantis has steadily climbed the ranks. He has held the positions of Service Manager, Regional Service Manager, Regional Director of Maintenance, Director of Training & Field Technical Support and, just prior to his promotion, Senior Director of Maintenance.
As Aim's VP of Maintenance, Disantis will continue to lead, innovative and streamline Aim's maintenance operations nationwide to better serve its diverse customer base.
The increased scope of this position also affords him the opportunity to work more closely with sales and other departments, and he said he looks forward to strengthening the team atmosphere between maintenance and the other branches of the company.
"I've been with Aim 34 years, and this position has been my ultimate goal," Disantis said. "It means everything to me."
Disantis sits on the Board of Directors for the American Trucking Associations' Technology & Maintenance Council (TMC) and is a frequent expert contributor to industry publications. He formerly chaired the S.1 Electrical Study Group; served as S.1 1st Vice Chairman, 2014-2016; oversaw the development and update of numerous recommended practices; helped organize and serve as a panelist on several technical and mini-technical sessions with S.1 and other study groups. He has also served on the TMC Board Nominating Committee and the ASE Training Mangers Council for the past three years as well as currently serving as a member of NationaLease's tech competition committee, which he has done for 10 years.
"Aim has been part of mine and my family's lives forever it seems," Disantis added. "More than that, though, the people I work with are more like family than co-workers. We have excellent leadership, and I appreciate all the opportunities they have afforded me."
TuSimple eyes Asian subsidiary
Autonomous driving technology company TuSimple and its Board of Directors are looking into the possibility of developing an Asia-Pacific subsidiary.
The Board said it believes that such a transaction can highlight value in the company's Asia-Pacific-focused businesses and enhance overall value for shareholders. This exploratory process does not currently include any plans for a divestiture or a similar transaction for any of its businesses or subsidiaries.
"TuSimple has a leading autonomous trucking technology and go-to-market position in China with opportunities to expand to other Asia-Pacific markets," said Xiaodi Hou, Co-Founder and CEO, TuSimple. "We believe this is the right time to explore opportunities to add high quality partners at a subsidiary level and highlight the value of our Asia-Pacific-focused businesses."
Canadian fleets sweep TCA's Fleet Safety Awards
Big Freight Systems, Inc. of Steinbach, Manitoba, and and Bison Transport, Inc. of Winnipeg, Manitoba, were named the 2021 TCA Fleet Safety Awards Grand Prize at The Truckload Carriers Association's (TCA) 2022 Annual Convention. Big Freight Systems was the winner in the small carrier division (total annual mileage of less than 25 million) and Bison Transport in the large carrier division (total annual mileage of 25 million or more).
The contest is made possible by Presenting Sponsor, Great West Casualty Company, and Supporting Sponsors, Peterson Manufacturing Company and Tenstreet.
Both companies, as well as all carriers which placed in the top three of their mileage-based divisions, will be recognized again during TCA's 2022 Safety & Security Meeting June 5-7, at the Renaissance Nashville located in Nashville, Tennessee.
To be eligible for the TCA Fleet Safety Award Grand Prize, fleets must first submit their accident frequency ratio per million miles driven. The three carriers with the lowest ratios are identified as the winners for each of six mileage-based divisions. These carriers then undergo an audit by independent experts to ensure the accuracy of their results. TCA announced the names of the 18 division winners in January 2022 and invited them to submit further documentation about their overall safety programs, both on and off the highway, to be eligible for the Grand Prize. After review by a diverse industry panel of judges, the winning companies were deemed to have best demonstrated their commitment to improving safety on North America's highways.