Trucking news and briefs for Friday, Sept. 1, 2023:
15 Ryder drivers join Teamsters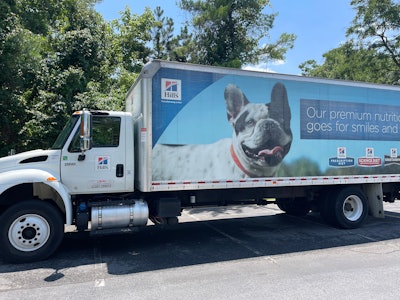 A small group of workers at Ryder Transportation Solutions (CCJ Top 250, No. 12) have voted overwhelmingly to join Teamsters Local 355.
The 15 drivers distribute Hill's pet food to retailers along the East Coast.
"We wanted to have a voice at work, so we collectively decided to join the Teamsters," said Tony Lewis, a 13-year driver. "We were well prepared for the anti-union tactics the company used in attempt to trick us, but their attempts to divide us only made us stronger."
The leadership of Local 355 said it looks forward to winning Ryder Transportation drivers a contract that gives them stronger protections and more stability on the job.
Teamsters Local 355 represents over 5,000 men and women throughout Maryland, Virginia, and Delaware, in both the public and private sectors, including workers at UPS, DHL, BWI Airport, and many delivery operations in various industries.
[Related: Union calls for workforce reforms post Yellow bankruptcy]
FMCSA names new Chief Safety Officer
The U.S. Department of Transportation on Aug. 30 announced Sue Lawless as the new Assistant Administrator and Chief Safety Officer for the Federal Motor Carrier Safety Administration. Lawless will officially assume the position on Sept. 10.
The position was previously held by Jack Van Steenburg, who retired earlier this year. It has been held most recently by Ken Riddle as the Acting Executive Administrator and Chief Safety Officer.
In this role, Lawless will serve as FMCSA's chief safety officer to promote the agency's safety mission; collaborate with federal, state, and local governments; and provide direction to all national commercial vehicle safety programs.
"We are extremely fortunate to have Sue in this position at FMCSA," said Robin Hutcheson, FMCSA Administrator. "Her experience in the industry and her years of service at FMCSA will ensure the agency is well-positioned to continue its safety mission. Sue is a smart, savvy steadfast strategist who can hit the ground running on FMCSA's priorities, and I look forward to working with her in this role."
Prior to her appointment, Lawless served as the Director of FMCSA's Motor Carrier, Driver, and Vehicle Standards Division. She first joined FMCSA in 2001, but later transitioned to the private sector where she was a partner in a law firm and represented motor carriers, motor carrier drivers, and various transportation businesses. Lawless rejoined FMCSA in 2010.
She now brings more than 20 years of experience from the private and federal motor carrier safety industry to her new role, having engaged with nearly every FMCSA program as a trial attorney, Assistant Chief Counsel, Division Chief, and Director within the Office of Policy.
FleetPride makes another acquisition
FleetPride announced Aug. 29 that it has acquired the assets of Knowles On Site Repair, Inc., a respected leader in mobile repair services. The move reinforces FleetPride's commitment to expanding its service capabilities and market reach, the company said.
Under the acquisition, FleetPride is expanding its operations in the Florida panhandle and Mobile, Alabama, bolstering its presence in those markets and enhancing its ability to serve customers with greater efficiency and convenience. The addition of Knowles On Site Repair's expertise and resources will further fuel FleetPride's growth trajectory.
Ken Knowles, founder and owner of Knowles On Site Repair said his company is "excited to embark on this new journey with FleetPride. Our shared values of quality, reliability, and customer-focused solutions align perfectly. This collaboration will empower us to deliver an even higher level of service to our valued clients."
With this acquisition, FleetPride and Knowles On Site Repair will expand their remote onsite capabilities, offering 24-hour mobile repair services. To ensure quality and career development, each of the Knowles technicians will be offered advanced online courses and in-person training classes through FleetPride Tech University.