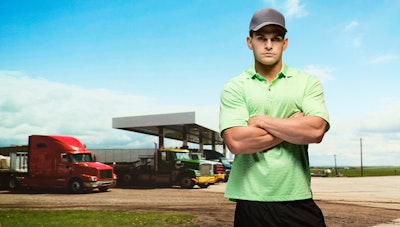 Getty Images
With the great resignation and the majority of the truck driver population aging toward retirement, attracting young drivers needs to be one of a carrier's top priorities.
The industry has posed multiple ways to expand opportunities to appeal to younger generations, including adopting technology; introducing diversity and inclusion initiatives; and, among other things, focusing on philanthropic and environmental endeavors as today's young workers focus more on giving back and sustainability.
To determine where your company needs to dedicate focus, the Next Gen Trucking Association posits creating an internal committee that focuses on awareness initiatives for future workforce needs and reaching the next generation. The organization is helping carriers create what it calls a "Next Gen" committee.
"Forming a company committee can be a useful way to gather input, generate ideas and make decisions on important matters," Next Gen Trucking Association Co-founder and President Lindsey Trent said in the organization's recent newsletter.
Trent offered these six steps to help a company form an internal committee:
Define the purpose and scope of the committee. Determine why the committee is being formed and what its responsibilities will be.
Identify potential members: consider who within the company has relevant expertise, skills and perspective to contribute to the committee. You may want to consider including employees from different departments, levels of seniority and backgrounds to ensure a diverse range of viewpoints.
Establish clear expectations for committee members, including the time commitment required, the frequency of meetings and any specific tasks or deliverables they will be responsible for.
Provide necessary training or resources to help committee members perform their roles effectively.
Establish a process for decision-making: determine how decisions will be made within the committee, whether through consensus, majority vote or some other process. Ensure that decision-making processes are transparent and fair.
Regularly monitor and evaluate the committee's performance to ensure it is meeting its objectives and making a positive impact within the company. Adjust the committee's structure, membership or responsibilities as needed to optimize its effectiveness.
While carriers have recruiting departments, it's important to gather feedback from employees beyond that department. A big takeaway from this list is establishing a diverse committee by including employees from across the organization from leadership to back-office staff to drivers. Having a varied group of people is incredibly valuable as it offers many differing viewpoints.
The same can be said for other committees that carriers should also consider establishing like a technology committee or a diversity and inclusion committee. Committees are a great way to delve deeper into your company's operations and create new methods to not only maintain but grow business.