Trucking news and briefs for Thursday, March 30, 2023:
EV startup expands U.S.-based production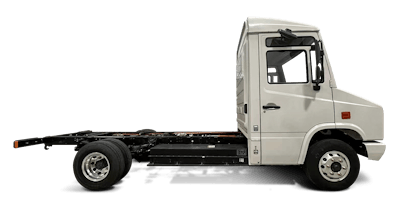 Electric vehicle startup Cenntro Electric Group says it has started production of its LS400, Teemak and Metro electric commercial trucks at the company's new assembly facility in Jacksonville, Florida.
Operations at the facility will include electric vehicle assembly, upfitting, and pre-delivery inspections. The new facility joins the recently expanded assembly facility in Howell, NJ.
Vehicles assembled at the Jacksonville facility are predominantly for the Southeastern region of the US and for the Central American region. Cenntro expects to begin delivery of vehicles assembled at the Jacksonville facility to customers next month.
Penske acquiring Kris-Way Truck Leasing
Penske Truck Leasing is acquiring Kris-Way Truck Leasing, a transportation services company offering full-service leasing, commercial truck rental, contract maintenance and dedicated contract carriage. Penske will absorb Kris-Way's approximately 150 associates and over 900 vehicles from seven locations throughout Maine and New Hampshire. Financial terms were not disclosed.
"Kris-Way has earned a stellar reputation in the marketplace. Penske and Kris-Way customers will benefit from the combined services both companies have to offer across our growing network," said Penske Truck Leasing President Art Vallely. "We look forward to working closely with Kris-Way customers and associates to integrate the business into the Penske brand."
WIT announces Distinguished Woman in Logistics Award finalists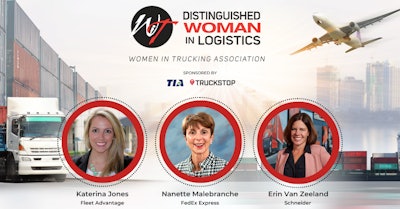 The Women in Trucking Association (WIT) announced this week three finalists for the 2023 Distinguished Woman in Logistics Award (DWLA), sponsored by the Transportation Intermediaries Association (TIA) and Truckstop. The award promotes the achievements of women employed in the North American transportation industry.
Finalists for the 2023 DWLA have demonstrated exceptional leadership within their company as well as with other professional, educational, or altruistic organizations.
This year's finalists are: Katerina Jones, chief marketing officer for Fleet Advantage; Nanette Malebranche, managing director of the Tri-State District for FedEx Express; and Erin Van Zeeland, senior vice president and general manager of logistics for Schneider.
Jones is an executive with more than 20 years of client-centric, data-driven, and integrated marketing experience. She plays a direct role in onboarding new clients. She is credited for building Fleet Advantage's brand through consistent educational messaging, giving the business a leading voice in the industry.
Malebranche is an accomplished leader whose professional background in the transportation and logistics industry exceeds 35 years. Before joining FedEx Express in 1987, she was the Vice President of Island Couriers.
Van Zeeland is the senior vice president and general manager of logistics at Schneider. In this position, she is accountable for the strategy, execution and growth/profitability of Schneider's fastest growing segment including brokerage, supply chain and distribution management and the power only service offerings. Additionally, Van Zeeland is the company's chief commercial officer. In this capacity, she is responsible for the commercial strategy and the development of the organization which includes activities relating to marketing, sales, sales force effectiveness, product development, and service that drives business growth and expanded market share.
The winner of the 2023 award will be announced during the TIA Capital Ideas Conference and Exhibition on Friday, April 21.