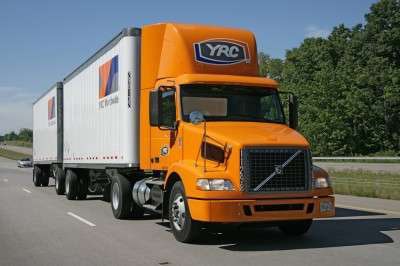 YRC Worldwide Inc. on Friday, March 5, reported it was notified by The Nasdaq Stock Market on March 3 that it is not in compliance with Nasdaq Marketplace Rule 5450(a)(1) because shares of its common stock closed at a per-share bid price of less than $1.00 for 30 consecutive business days.
In accordance with Nasdaq Marketplace Rule 5810(c)(3)(A), the company has 180 calendar days, or until Aug. 30, 2010, to regain compliance. The closing bid price of YRC Worldwide common stock must close at or above $1.00 per share for 10 consecutive business days.
The Overland Park, Kan.-based company says this notification has no effect on the listing of the company's common stock at this time.