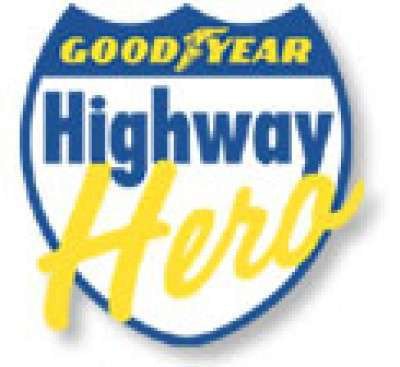 Fubar Trucking driver George Lantzy of Turtle Creek, Pa.; PDP Unlimited driver Jesse Lee Seal of Alma, Ark.; Pit Bull Trucking driver Stephen Page of Gloucester, Mass.; and Chipman Relocations driver Junichi Shimizu, of Gladstone, Ore., were named finalists for the 2009 Goodyear North America Highway Hero award.
Trucking industry journalists vote on the finalists, who will be featured at the Mid-America Trucking Show in Louisville, Ky. The winner will receive a $10,000 U.S. Savings Bond, a plaque and a specially designed ring. The other finalists will receive a $5,000 U.S. Savings Bond and a plaque.
"These four individuals represent the thousands of professional truck drivers who work every day across North America," says Joseph Copeland, vice president for commercial tire systems for The Goodyear Tire & Rubber Co. "Each year, this program offers an opportunity for recognition of those who put their lives on the line to help others."
In its 27th year, the Highway Hero program recognizes professional truck drivers and the lifesaving rescues and roadside assistance they provide as their jobs take them across North America. For more on the nominees and the program, go to www.goodyear.com/truck/news/hero.html.