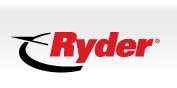 Ryder System announced Wednesday, April 7, that the San Bernardino Associated Governments (SANBAG) board has selected the company as its fleet partner in a heavy-duty natural gas truck rental and leasing project in Southern California. Ryder will use $19.3 million in state and federal American Recovery and Reinvestment Act of 2009 funding secured by SANBAG to implement the project.
As part of the project, Ryder will purchase more than 200 heavy-duty NG-powered trucks. Both liquefied and compressed natural gas (LNG and CNG) onboard fuel storage systems will be used depending upon the specific type of truck purchased and the anticipated application. These ultra-low-emissions trucks will be deployed into Ryder's Southern California operations network, where Ryder's customers will be able to access them through short-term rentals, long-term leases or through Ryder's dedicated logistics services.
To support these trucks, Ryder will construct new NG refueling stations within the region and work with its customers to identify and utilize the existing NG refueling infrastructure already located throughout Southern California. As part of Ryder's core product offering, the company will maintain the vehicles at three of its strategically located maintenance shops in Orange, Rancho Dominguez and Rancho Cucamonga. Each maintenance facility will be equipped for the indoor repair of NG vehicles. In addition to reducing emissions, with NG fuel prices significantly and consistently lower than diesel fuel, Ryder customers who incorporate NG vehicles in their fleet have the opportunity to realize additional cost savings.
"This SANBAG-sponsored project represents a tremendous opportunity to expand our RydeGreen program to include natural gas vehicles and introduce our 1,200 commercial customers in the region to a new innovative, efficient and environmentally-sound fleet solution," says Tony Tegnelia, president of global fleet management solutions for Miami-based Ryder. "Our intent is to use this project as a model that we can replicate in other parts of the U.S. where Ryder has a strong presence."
When fully implemented, this project will replace more than 1.51 million gallons of diesel use annually with 100 percent domestically produced low-carbon liquefied and compressed NG. According to SANBAG, preliminary project estimates and analyses indicate the project will contribute to the maintenance and creation of more than 400 U.S. green automotive jobs located in regions of the country that have been the hardest-hit from the current economic downturn. Based on estimates using California's Carl Moyer program guidelines, the project also is estimated to reduce more than 9.2 million pounds (4,195 metric tons) of greenhouse gas emissions per year, more than 131 tons of nitrogen oxide emissions annually and completely eliminate 2.65 tons of diesel particulate emissions from local neighborhoods.
"We are extremely pleased to partner with Ryder on this cutting-edge project and to work collaboratively to reduce diesel emissions and improve air quality in the region," says Paul Eaton, SANBAG board president and mayor of Montclair.