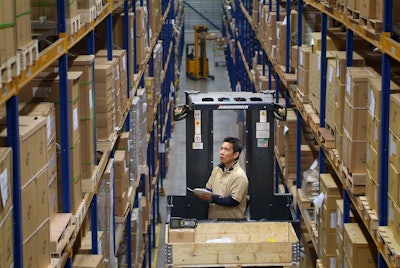 MTU Detroit Diesel Inc. will increase its presence in Aiken County after signing a contract to lease about 150,000 square feet of warehouse space in Graniteville's Sage Mill Industrial Park. The warehouse is owned by Pattillo Industrial Real Estate and is about a mile from the site of the company's new diesel engine plant, which is scheduled to begin production in October. MTU Detroit Diesel is a Tognum Group company specializing in the manufacture and development of diesel engines and systems for off-highway applications.
"The warehousing operation will manage all of our receiving, storing, staging and delivery of material for North American engine production at the Aiken plant," says Adam Wood, director of logistics for MTU Detroit Diesel. These activities will be managed by Menlo Worldwide Logistics, which currently manages the MTU warehouse operations in Brownstown, Mich. "We have gained a great deal of experience implementing Lean manufacturing practices together with Menlo and plan to incorporate this philosophy from the start in Aiken."
The new warehouse is scheduled to open in July and is expected to employ 12 to 15 people to start. In addition, MTU Detroit Diesel has begun the hiring process for its engine production facility in Graniteville, where it expects to employ 250 people by 2015. As part of MTU's training program, 10 of the new employees will travel together in July for four weeks of hands-on training in the company's manufacturing facilities in Friedrichshafen, Germany.