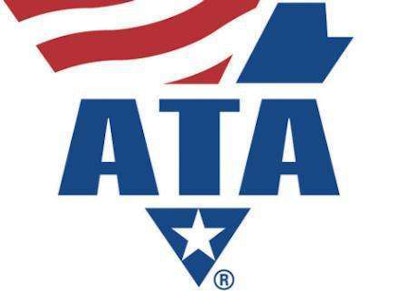 The trucking industry will convene at the American Trucking Associations' Management Conference & Exhibition in Phoenix Oct. 16-19 for four days of networking, information, education and entertainment.
"ATA's MC&E takes on a new significance this year," says ATA Chairman Tommy Hodges, chairman of Titan Transfer Inc. in Shelbyville, Tenn. "We have managed to navigate our way through some of the most difficult business times that trucking has ever seen, and it is as important as ever to come together, see new products, learn about new strategies and explore new ways to operate. MC&E provides the best forum for looking at and evaluating the products and services that will make us better truckers and businesspeople."
MC&E showcases new technologies and business services, with more than 150 exhibitors displaying everything from trucks and engines to software and support services. With abundant networking opportunities and social events in Phoenix, MC&E is also a place to cement the personal contacts that make a business successful.
Register now for the event, which includes a "State of the Industry" address by ATA President and Chief Executive Officer Bill Graves, an up-to-the-minute insider's analysis of the midterm elections and an overview of the key economic factors affecting the trucking industry. In addition, Hodges will help conduct a two-part general session on new fuel economy standards for large trucks on Tuesday, Oct. 19, titled "Washington is Reinventing the Truck: What the Coming Fuel Economy and Carbon Standards Mean for You."
The educational program also offers an executive-level post-graduate course, including sessions on new technology, government regulation and management strategies and solutions. MC&E concludes with an annual banquet featuring award-winning actor and comedian Jason Alexander, who is best known for his role as "George Costanza" on the television sitcom "Seinfeld." To register to attend MC&E 2010 and view a complete program brochure, go to http://mce.truckline.com/ or call 703-838-1755.
"The market is swinging our way," Hodges says. "We have focused on eliminating costs in our companies, and now is the time for us to take advantage of the tools that will enable us to make the most of improved market conditions, helping to maximize our bottom lines and rebuild our balance sheets. I cannot think of a better place to find the tools and knowledge that will help our businesses than at this year's MC&E in Phoenix."