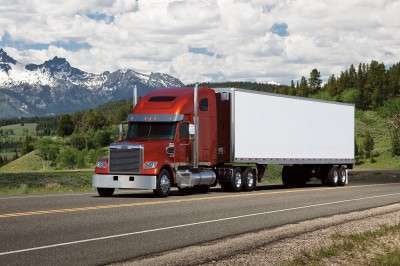 Daimler Trucks North America announced its decision to recall approximately 540 workers to three of its manufacturing facilities in North Carolina. Recalled workers are expected to be in place by mid-July at the company's truck manufacturing facilities in Mt. Holly and Cleveland, as well as at the components and logistics plant in Gastonia. Daily build rates at the Mt. Holly and Cleveland plants are rising sharply in response to strong 2010 order activity. In April, DTNA and the UAW reached agreement on new labor contracts for the plants. The new contracts include baseline production commitments, which will provide job stability and security for plant employees.
DTNA customers have placed orders for more than 21,400 EPA10 vehicles to date, including 16,565 Freightliner-brand trucks.
"We lead the industry in EPA10-certified Class 8 truck orders without the use of credits," stated Mark Lampert, senior vice president, sales and marketing for Daimler Trucks North America. "Our Class 8 daily build rate in the U.S. will increase by more than 67 percent this July versus July 2009. We have also been able to sustain operation of all of our manufacturing facilities through the EPA07/EPA10 changeover without shutdown or interruption. That reflects the early readiness and maturity of our EPA10 engine and chassis combination."
Company officials also noted that DTNA combined Class 8 market share for the U.S. and Canada is 34.2 percent April year-to-date, and that DTNA Class 8 orders represent approximately 36 percent of the industry backlog.