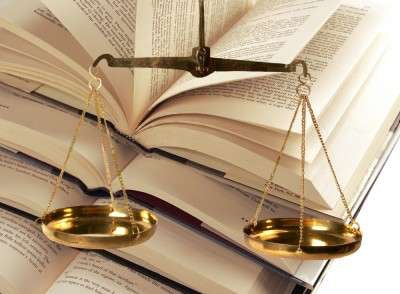 A federal appeals court has ruled that in the absence of provisions to the contrary an insurance company's liability under a $10,000 surety bond provided to a freight broker is capped at a total of $10,000 — not at $10,000 per claim. The decision, issued June 22 by the U.S. Court of Appeals for the District of Columbia Circuit, involves RLI Insurance, which had provided a surety bond to Sam's Transportation Service, which had become insolvent.

Following Sam's failure to transfer freight charge payments, 68 truckers filed claims with RLI to recover under the bond. Most claims ranged from $350 to $7,800 but together totaled nearly $162,000. Using a mechanism called an "interpleader action," RLI had deposited $10,000 into the registry of the federal district court for the court to distribute among the truckers filing claims. Only seven of the 68 filed claims, which totled $15,060, and six filed to dismiss the interpleader action, saying that RLI's duty was to pay up to $10,000 on each claim. The district court denied that motion, and five carriers appealed.

One of the complications in the case is that none of the parties apparently had an actual copy of the bond agreement, the appeals court said. It cited numerous other court decisions that have reached, implicitly, the conclusion that federal broker regulations appear to impose a total surety bond liability of $10,000.

"In any event, the standardized federal form that governs these surety bonds removes any lingering doubt on the disputed issue in this case," the court said. Form BMC 84 provides a set of standard terms and conditions, "saying quite plainly that the face value of the bond is 'the sum of $10,000′" and that the liability is discharged when payments under the bond amount in the aggregate to that value.

The court said that the trucking companies don't try to counter the language of Form BMC 84, and it found that their various alternative arguments had no merit.

For a copy of the appeals court decision, click https://pacer.cadc.uscourts.gov/docs/common/opinions/201006/09-7027-1251105.pdf%3Ehere%3C/A>.

The court's ruling is hardly a surprise as several groups in the trucking industry are pushing for a higher surety bond requirement to address the very issue raised by Sam's Transportation Service's bankruptcy. Earlier in June, Sens. Olympia Snowe (R-Maine) and Amy Klobuchar (D-Minn.) introduced legisation (S. 3483) to protect motor carriers in their dealings with freight brokers. Among the provisions of that legislation is an increase in the minimum surety bond to $100,000. The bill also includes some protections for brokers in their dealers with surety companies. Both the Transportation Intermediaries Association and the Owner-Operator Independent Drivers Association support the proposed legislation.