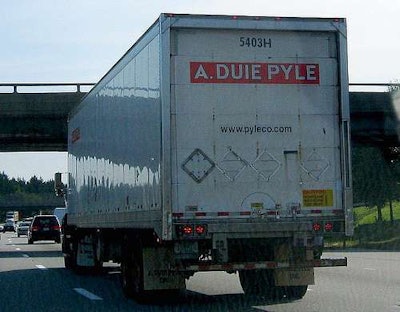 A. Duie Pyle, a Northeast-based transportation and logistics provider, recently appointed John Luciani to the newly created position of director of process improvement. Luciani is based at the company's headquarters in West Chester, Pa.
"John has a wealth of experience in the LTL transportation industry," says Steve O'Kane, president of A. Duie Pyle. "John will be a key factor in helping us contain our costs, while ensuring we provide the most predictable service in the Northeast."
In this capacity, Luciani will oversee operational processes and procedures, including the selection of new operating technology to support process improvement. His responsibilities also include the implementation and post-training reinforcement to attain greater operational efficiencies for the company.
A former vice president of operations for New England Motor Freight, Luciani began his career at St. Johnsbury Trucking as operations supervisor in 1984. His 26-year career in the transportation industry includes terminal manager positions with Carolina Freight Carriers, followed by New Penn Motor Express, where he was promoted to division vice president in 2000. Subsequently, he joined New England Motor Freight and was promoted to director of operations in 2007 and vice president of operations in 2008.