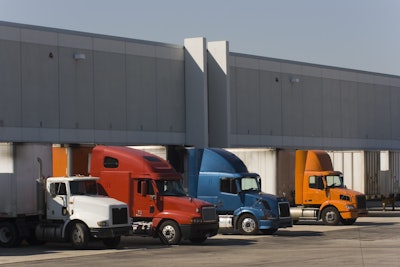 Results published by the Canadian General Freight Index indicate that the cost of ground transportation for Canadian shippers showed an increase in April. "The results show a definite increase in truckload rates, which is consistent with what we are seeing in the industry," says Dr. Alan Saipe, president of Supply Chain Surveys Inc. "Less-than-truckload appears to be staying flat."
Overall freight costs increased by 3.9 percent in April when compared to March. Base rates, which exclude the impact of fuel surcharges assessed by carriers, also increased by 3.9 percent with average fuel surcharges also decreasing by 1.4 percent from the prior month.
"While we are seeing a clear increase in demand for truckload capacity, it is still too early to know for sure if the price increases seen in April are the start of an upward trend," says Doug Payne, president of Nulgox, a transportation management solutions provider that sponsors the CGFI.