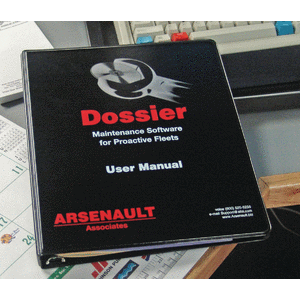 The Dossier Users Group announced the speakers for its annual summit – set for Nov. 2-4 at the Hilton El Conquistador resort in Tucson, Ariz. – are Eric Ice, division administrator for the Federal Motor Carrier Safety Administration; and Mark D. Norton from the Arizona Division of Safety and Health.
Ice leads the FMCSA division based in Phoenix and is responsible for compliance by all interstate motor carriers and hazardous material shippers domiciled in Arizona, as well as Mexican carriers from Sonora and Sinaloa that enter the United States. Ice has served in truck safety enforcement for the U.S. Department of Transportation for more than 20 years. Ice will speak Wednesday, Nov. 3.
Norton has worked for the State of Arizona in the field of work health and safety for more than 20 years. During that time, he has conducted more than 3,000 safety and health inspections; he is working on his second book on the subject. Norton will speak Thursday, Nov. 4.
The Dossier Users Group is an independent organization of fleet professionals whose common interest is their use of Dossier asset maintenance management software from Arsenault Associates.