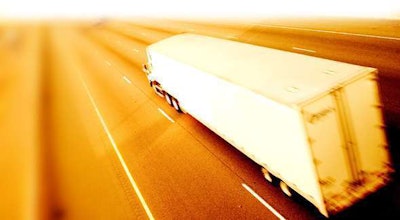 Pegasus TransTech announced that L&M Transportation Services Inc. has implemented its Transflo Express truckstop scanning from to speed cash flow and allow same-day access to delivery documents. LMTS, based in Raleigh, N.C., is a third-party logistics provider of regional, national and international transportation, warehousing and distribution solutions, plus related information and customer services.
"We are always looking for ways to improve our operating efficiency and assist our carriers in getting their documents in quickly," says Doug Stoiber, vice president. "Transflo Express will help carriers get paid faster and will help LMTS bill our shippers quicker."
Pegasus TransTech says Transflo Express expedites document delivery and allows fleets and drivers to get paid faster. With Transflo Express, drivers hand their delivery documents to a fuel desk attendant for scanning at more than 750 truckstop locations nationwide. In seconds, these documents are delivered electronically to the fleet for immediate billing and payroll processing.