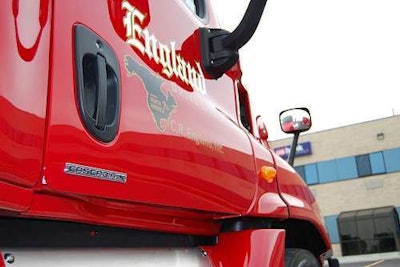 C.R. England, the largest refrigerated truckload carrier in the U.S., announced the purchase of TMWSuite and TMT Fleet Maintenance from TMW Systems of Cleveland, Ohio, for use in its five asset-based operating divisions, which consist of national, dedicated, regional, intermodal and Mexico.
Since the late 1980s, C.R. England has been running heavily customized transportation management and maintenance software based on the IBM i (AS/400) operating system, originally purchased from Innovative Computing Corporation, to run its 3,600-truck fleet and approximately 5,600 trailers.
Late in 2009, management made the decision that further investment in IBM i software technology did not fit the company's long-term strategy. At that point, the search began for a Windows-based operations and maintenance platform.
"We've benefited for years from the reliability and flexibility of our AS/400 system, but felt it was the right time for us to move to a Windows platform, in order to meet future growth and development goals," said Chad England, president of C.R. England North America.
The privately owned carrier reviewed multiple product offerings during its rigorous software selection process. Ron Hall, director of operations technology, stated, "Although all of the vendors we reviewed had excellent products, we felt the applications from TMW Systems offered the best fit for our unique needs."
C.R. England will be using a key feature of TMWSuite that helps manage multiple drivers on one shipment. The software has a unique way of displaying which driver is responsible for each customer pickup and stop-off. The same feature also allows users to document the physical location where one driver's responsibility ends and another driver's begins, without causing errors in customer billing or driver payroll. "With this improved flexibility in entering custom stop types, like driver relay points, we can better plan trip activities in advance", Hall says.
Chad England also commented, "The quality and knowledge of TMW's people strongly influenced our technology partnership decision."