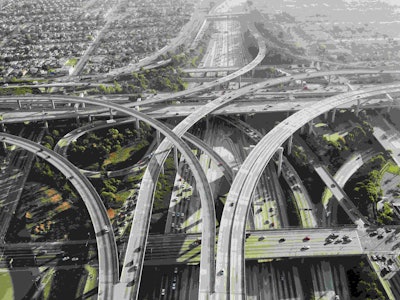 Without raising the federal gas tax at all, the federal government could increase spending on interstate highways by $10 billion a year, according to a study by the Reason Foundation, a Los Angeles-based public policy organization, "think tank." That's how much money is diverted to projects with no national benefits, such as ferryboats, trails and mass transit programs, Reason found. The funding for such programs, which are unable to generate significant user revenues and require large subsidies, should come from state and local governments, the think tank argues.
"Sooner or later Congress is going to have to deal with the highway bill and the major shortfall in highway investment," said Robert Poole, principal author of the report and the Reason Foundation's director of transportation policy. "It is time to rethink and refocus the federal transportation role more on core federal purposes and less on peripheral concerns."
Although the trucking industry would agree with Reason's key premise that the highway trust fund should be focused on projects of national significance, the industry might take issue with some of alternatives the alternatives the think tank offers for financing non-Interstate projects. For example, Reason favors giving states incentives to pursue public-private partnerships that shift financing and risk away from taxpayers and onto private investors. And the foundation favors tolling and congestion pricing.
The summary and full report are available on Reason Foundation's website.