The U.S. Department of Trans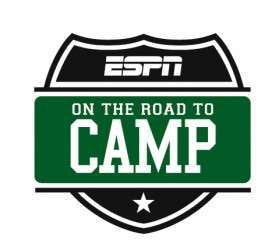 portation will partner with State Farm and ESPN's "On the Road to Camp" – a cross-country bus tour that will take ESPN's senior analyst Chris Mortensen and Insider Adam Schefter to all 32 pro football training camps in 19 days – to generate awareness of the real and increasingly serious dangers caused by distracted driving. The tour runs from July 29 to August 16.
The campaign includes separate buses carrying the "Stop Distracted Driving" message. Mortensen and Schefter will log more than 15,000 combined miles before the campaign ends in New Orleans on August 16.
"We are excited to go On the Road with ESPN and State Farm to share the message that all of us need to stop distracted driving. By reminding all drivers to simply put it down, we can help put an end to the dangers of distracted driving and keep our roads safe," said U.S. Transportation Secretary Ray LaHood.
"This tour is uniquely positioned to reach football fans across the league, and provides the perfect setting to work with the USDOT and State Farm to raise awareness of the serious dangers of distracted driving," said Ed Erhardt, President, ESPN Customer Marketing and Sales.
Coverage of ESPN's "On The Road to Camp" will include on-air vignettes highlighting the statistical increase in Distracted Driving-related accidents.
For a full Schedule of "On the Road to Camp", click here.
For more information on distracted driving please visit http://www.distraction.gov.