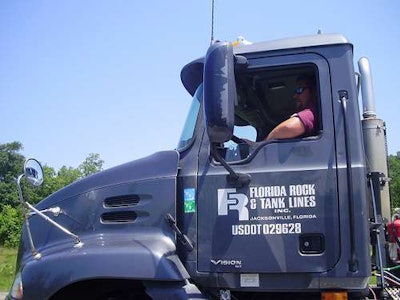 Patriot Transportation posted a net profit of $2.6 million for the quarter ended June 30 — the company's fiscal third quarter. The Jacksonville, Fla.-based company, which is the parent of Florida Rock & Tank Lines, recorded a net loss of $402,000 in the same 2009 quarter.
Transportation segment revenues were $23.1 million, an increase of $460,000 over the same quarter last year. Excluding fuel surcharges, revenue per mile decreased 5.3 percent over the same quarter last year due to a longer average haul length and lower revenue per mile on certain replacement business, the company said. Operating profit in the transportation segment increased $50,000, or 1.9 percent, due to the favorable impact of the falling cost of diesel during the quarter mostly offset by reduced business and revenue per mile.
In addition to Florida Rock & Tank Lines, which hauls liquid and dry bulk commodities in the Southeast, Patriot Transportation Holdings includes a real estate group that acquires, builds, leases, operates and manages land and buildings. Last year, Patriot sold its flatbed carrier, SunBelt.