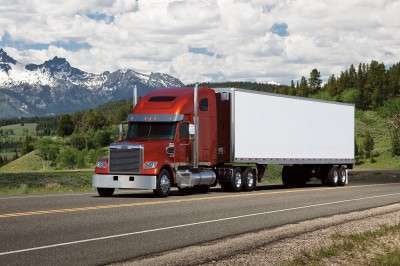 Freightliner Trucks, a division of Daimler Trucks North America LLC, has renewed its partnership as the Official Hauler of NASCAR through 2015.
Starting the 2011 season, NASCAR trailers will be pulled by the all new Freightliner Coronado with the Detroit Diesel DD15 engine equipped with BlueTec emissions technology. The Coronados will be up-fitted with the soon-to-be-released Victory Lane Edition package, which has many chrome-packaging options designed by the Chrome Shop Mafia, who is also in partnership with Freightliner Trucks.
Through the partnership with NASCAR, Freightliner Trucks will continue their Run Smart Hauler Challenge – a timed skills test among hauler drivers (backing up, blind jack knife turns, tight spots and cones).