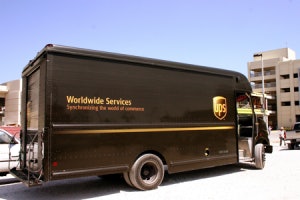 Although still concerned about the economy, a growing number of small- and medium-sized companies are looking for effective ways to compete in today's rapidly changing business environment. Growth through Global Trade, a new interactive seminar series presented by UPS in conjunction with TheEntrepreneurSchool.com, will help these businesses learn how to leverage exporting to advance their company's bottom line.
The next seminar will be held at Bryant University in Providence, R.I., on Sept. 10. The session will begin at 8:30 a.m. ET and last until 12:30 p.m. Jim Beach and Chris Hanks, Atlanta-based small business experts and founders of TheEntrepreneurSchool.com, will facilitate the Growth through Global Trade seminar series.
"There are several key factors which, when added together, can help any business grow through international trade," Beach says. "Growth through Global Trade will shed light on those key factors and provide tangible, realistic next steps designed to help companies capture their share of global trade opportunities."
UPS and TheEntrepreneurSchool.com are offering the Growth through Global Trade seminars free of charge. Following the Providence event, additional seminars will take place in Chicago, Cleveland and Dallas. For more information or to register, go to ups.com/seminar.