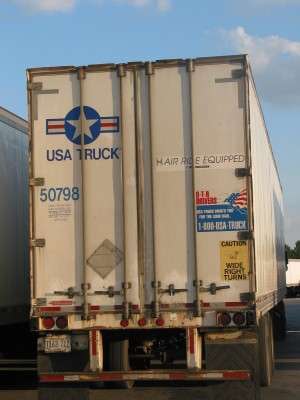 USA Truck Inc. announced that it has entered into a long-term agreement with BNSF Railway to move private 53-foot domestic intermodal containers. USA Truck, which moved its first rail intermodal load in December 2007, says it experienced year-over-year intermodal revenue growth of 69 percent in 2009 and 50 percent during the first half of 2010; the majority of that revenue was derived from trailer-on-flatcar service.
USA Truck says the addition of private containers offers the company an opportunity to continue its growth in the intermodal marketplace and to continue to offer its customers additional transportation solutions. The company says it will make the private containers available to its customers immediately.
"We believe these private containers will provide a much-needed additional source of environmentally friendly and cost-efficient capacity to our customers, and an additional avenue for us to further diversify our business model," says Cliff Beckham, president and chief executive officer of Van Buren, Ark.-based USA Truck.