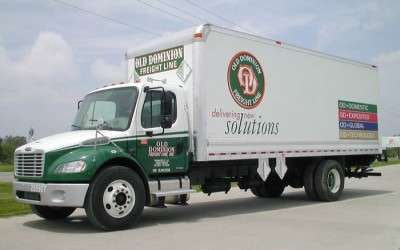 Old Dominion Freight Line Inc. has signed an enterprise license agreement with Esri that will provide unlimited deployments of Esri's ArcGIS geographic information system software as well as data solutions including Navteq Transport. Old Dominion, a less-than-truckload carrier with more than 10,000 employees, 5,500 tractors and 21,000 trailers, will use Esri's GIS server technology to assist in its fleet management, business development and distribution network expansion activities.
Esri's ArcGIS software is designed to capture, manage, analyze and display geographically referenced data such as truck, shipment and customer locations, shipping lanes and densities, and distribution center service areas. Esri says unlimited software deployments provide Old Dominion the flexibility to establish GIS as a core enterprise system with broader access to desktop, mobile, Web-based and data solutions. The ELA also will provide Old Dominion with streamlined access to software and data updates, consulting services and training, thereby saving time and reducing costs.
"Having the ability to visualize our fleet and customers' locations using Esri technology will enable our dispatchers and customer service representatives to monitor freight and proactively make better decisions," says Ken Erdner, vice president of information technology for Thomasville, N.C.-based Old Dominion. "Esri's GIS will help our customers and our company keep promises."
Old Dominion's first phase of the enterprise GIS will be the deployment of a Web-based enterprise-wide fleet tracking system designed to enable better decisions in its pickup-and-delivery and line-haul operations. Building on this foundation, Old Dominion will deploy GIS in subsequent phases to enable new business abilities in its fleet, sales and distribution network activities.