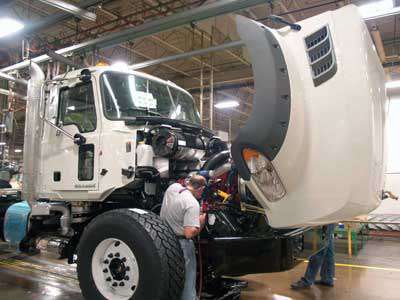 Mack Trucks on Tuesday, Aug. 24, announced plans to add 125 employees at its truck assembly plant in Macungie, Pa., starting the first week of October. The additional employees will support increased truck production, the Greensboro, N.C.-based company says.
"While the construction market remains very weak, we've recently experienced an uptick in order activity on the highway and refuse sides of our business," the company says. "Beyond the economic and market forces at work, we're also getting a very positive reaction to our new EPA 2010-compliant trucks."
Mack's sister company, Volvo Trucks North America, recently announced the recall of 270 workers for its New River Valley truck plant in Dublin, Va.