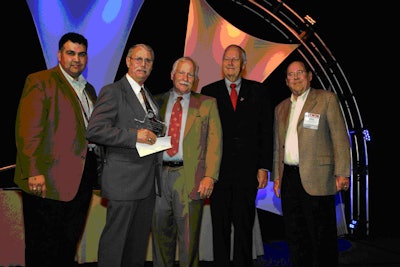 Central Freight announced that driver Tony Jones has been chosen by the Texas Motor Transportation Association as the 2010 "Texas Driver Of The Year." Jones, who was honored at the awards luncheon during TMTA's Annual Management Conference in San Antonio, was chosen from drivers throughout Texas as the driver that best represents the industry.
The award is presented to the driver who has exhibited an outstanding deed of heroism or highway courtesy, an outstanding contribution to highway safety and a long record of safe, courteous driving. "We are proud of Tony and the professionalism he has brought to Central Freight," says Don Orr, president and chief executive officer of Central Freight Lines. "Central is acclaimed for our high safety standards, and Tony exemplifies that very premise."
Jones, an employee for the company for more than 34 years, has been driving for 32 years and 4.2 million miles with no chargeable driving accidents. He served as captain of the American Trucking Associations' America's Road Team in 1995-96.