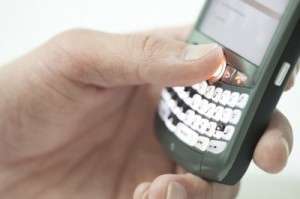 SmartDrive Systems, a provider fleet safety and operational efficiency, on Tuesday, Sept. 21, announced the results of its study correlating observed incidents of distracted driving with collisions and near-collisions. The results are being presented at the U.S. Department of Transportation's 2010 Distracted Driving Summit in Washington, D.C.
The SmartDrive Distracted Driving research data is derived from the company's database of recorded risky driving incidents, more than 34 million and counting. SmartDrive says these are actual, over-the-road events and distracted driving behaviors captured on video in the company's Safety program.
The recent study includes an analysis of collisions and near-collisions, and the behaviors that led up to those events. By analyzing in-cab activity captured on video in the 15 seconds prior to those events, SmartDrive says it safety evaluators were able to observe the most common distracted driving behaviors, and ranked them as follows:
1. Operating a Handheld Device (texting on a mobile phone, using a GPS navigator, etc.)
2. Food/Beverage/Smoking
3. Talking on a Mobile Phone
For the quarter ending June 30, the SmartDrive Distracted Driving Index showed that just 5 percent of new drivers in the SmartDrive Safety program accounted for 33 percent of all recorded distracted driving incidents, and that they were responsible for 57 percent of all mobile phone incidents captured and 47 percent of all operating-handheld-device incidents.
"The findings of our recently released Distracted Driving Index and our correlation of distracted driving behaviors and collisions underscore what the U.S. Department of Transportation has been saying: If we can reduce distracted driving, we can save lives," says Jason Palmer, SmartDrive president. "By tackling these types of distracted-driving behaviors early on, and coaching drivers to correct them before a serious event occurs, our SmartDrive Safety program is having an immediate, positive impact on highway safety."
The SmartDrive study also revealed that commercial drivers with the highest number of distracted driving observations were 7.4 times more likely to be involved in a collision or near-collision when compared to drivers with the lowest number of distractions. The study group included more than 20,000 professional commercial drivers. The distraction-collision study evaluated more than 7.5 million video events recorded since Jan. 1. The collision/near-collision data comparison included drivers who had recorded at least one such incident in 2010.