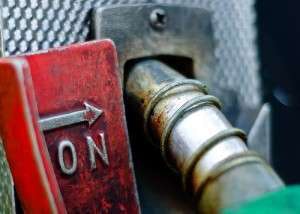 After two weeks with the same price, the U.S. average cost for a gallon of diesel jumped 4.9 cents to $3.116 for the week ending Monday, Nov. 8. The price is 31.5 cents higher than the same week a year ago, according to the U.S. Department of Energy.
All regions tracked by DOE saw price increases, with the biggest increase found in the Rocky Mountains, where prices climbed 5.8 cents to $ 3.199. The smallest increase, 2.3 cents, was found in New England, where prices climbed to $3.170.
The Gulf Coast region's price, $3.03, was the nation's least expensive, where prices climbed 4.8 cents. The most expensive diesel was found on the West Coast, where prices increased 3.1 cents to $3.273. California, which DOE tracks separately, saw prices increase 4.2 cents to $3.279; that price is 30.7 cents more expensive than the price during the same week a year ago.