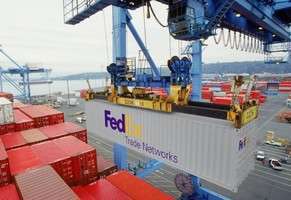 FedEx Trade Networks, the international ocean and air freight forwarding subsidiary of FedEx Corp., announced that it has opened an additional five offices in the company's Europe, Middle East and Asia (EMEA) region as part of its expansion plan. This latest round of office openings includes operations in Budapest, Hungary; Prague, Czech Republic; Madrid, Spain; Milan, Italy; and Antwerp, Belgium.
"Budapest, Prague, Madrid and Milan are all important air hubs in Central and Southern Europe, and the Port of Antwerp is one of the world's busiest seaports," says Fred Schardt, president and chief executive officer of FedEx Trade Networks. "By continuing to expand our operations in Europe and across the globe, we are able to provide our customers a fully integrated supply chain."
The new office openings will result in additional global freight forwarding services and end-to-end multimodal solutions, direct access to local personnel and expanded regional access to services like FedEx International Direct Distribution and Global Order Logistics. The office in Antwerp is the second FedEx Trade Networks offices to open in Belgium; the company also has an office in Brussels, which accommodates its air freight forwarding operations in the country.
As part of an aggressive global expansion plan, the Memphis, Tenn.-based company has opened a total of 33 new offices across the globe since 2008, in addition to its more than 70 locations in the United States and Canada.