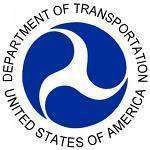 The Department of Transportation has appointed three medical experts to the Federal Motor Carrier Safety Administration's Medical Review Board: Dr. Brian T. Morris, Associate Corporate Medical Director, All One Health Resources, Inc., Boston; Dr. Albert James Osbahr III, Medical Director for Occupational Health Services, Catawba Valley Medical Center, Hickory, N.C.; and Dr. Gina C. Pervall, Medical Director for Occupational Medicine Services, John Hopkins University Applied Physics Laboratory Services, Baltimore.
Congress authorized the Medical Review Board in the 2005 by the Safe, Accountable, Flexible, Efficient Transportation Equity Act: A Legacy for Users (SAFETEA-LU). The five-member board reviews FMCSA medical qualifications for commercial vehicle drivers and provides science-based recommendations on medical standards and research that address driver health.
"Healthy commercial drivers are safer drivers," said U.S. Transportation Secretary Ray LaHood. "The Review Board plays a critical role in ensuring that drivers of large commercial trucks and buses are medically qualified to operate on our roads."
For a complete listing of Medical Review Board members and other information, visit the FMCSA website at http://www.mrb.fmcsa.dot.gov.