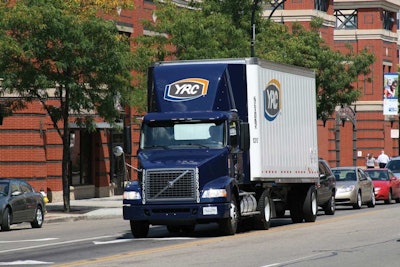 YRC, a subsidiary of YRC Worldwide Inc., announced on Wednesday, March 23, that it will expand the size of its sales force with a nationwide hiring initiative in response to increased business levels and customer needs. "The rising demand for our award-winning services has created the opportunity for us to expand our sales team from coast to coast," says Mike Naatz, president of YRC's customer care division and chief customer officer.
YRC sales professionals offer a variety of transportation service solutions that target efficient and time-saving supply chain strategies for business customers. They also support the ongoing business development efforts of YRC in North America and globally. "The growing demands and needs of our customers' supply chains makes it an exciting time to join YRC," says Natalie Putnam, senior vice president of sales.
The news comes on the heels of an announcement earlier this week from another YRC subsidiary, Holland, which plans to hire nearly 1,000 drivers this year to build on strong fourth-quarter performance in 2010. Holland, which currently has about 1,700 over-the-road drivers and about 5,000 city drivers, says it is preparing for further increases in shipments.
The positive news from the subsidiaries seems to contradict an announcement made March 14 by YRC Worldwide that it failed to satisfy its pension fund condition by the required date, which could prompt the company's creditors to declare it as defaulting on its credit agreements. YRC Worldwide said that if that happened, management would have no option but to seek protection under the U.S. Bankruptcy Code.
YRC Worldwide has been staving off possible bankruptcy for about 2½ years because of its highly leveraged balance sheet and falling freight volumes due to the global recession. The company has been negotiating with its creditors and the Teamsters for more financial leeway.