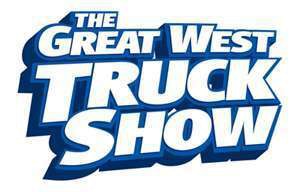 With more than 300,000 square feet of truck-related equipment, products and services, the 2011 Great West Truck Show, held in Las Vegas June 9-11, promises to offer something for everyone. Custom truck enthusiasts will appreciate the Custom Rigs' Pride & Polish truck beauty contest, which draws the best-looking rigs from around the country. New this year is the Wash & Show, which allows working-class trucks to compete for bragging rights.
Those interested in staying on top of the latest developments in trucking won't want to miss the SmartSessions, educational seminars offered in partnership with the California Trucking Association. Also on tap will be a Compliance Safety Accountability Workshop and California Air Resources Board Regulatory Compliance Panel.
Owner-operators will want to attend the free Partners in Business seminar presented by business advisors from ATBS. And rounding out the show's highlights is a Health, Wellness and Safety Pavilion that will feature the latest products and services to help truckers improve their quality of life on the road.
"Given the impressive lineup of exhibits and events, we're confident this year's Great West Truck Show will offer owner-operators, fleet executives, company drivers and others in the trucking industry plenty to see and do," says Alan K. Sims, vice president/executive director. Truckers who attend the show also will enjoy free onsite truck parking.
For details on registering for the Great West Truck Show, go to www.greatwesttruckshow.com, call 888-349-4287 or e-mail info@truckshow.com. Randall-Reilly also produces the Great American Trucking Show, this year set for Aug. 25-27 in Dallas.